Luke Skywalker's Original Lightsaber is Up for Auction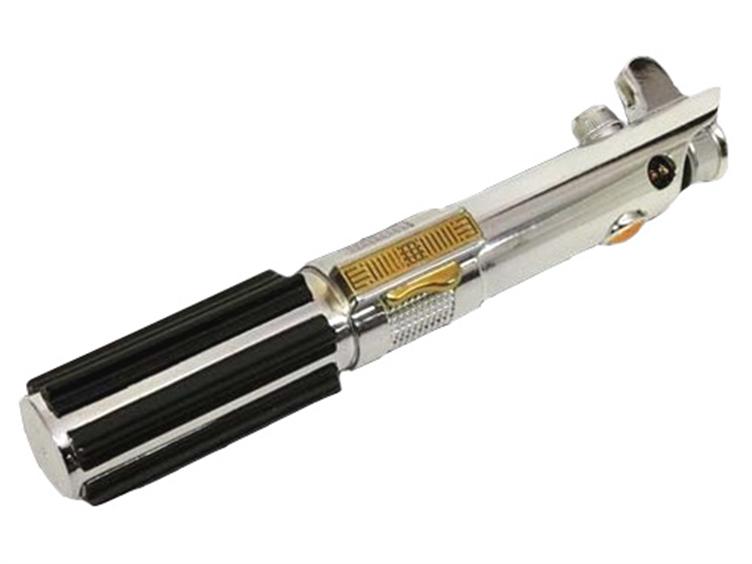 Thanks to Profiles in History's "Hollywood Auction 89", Luke Skywalker's Original Lightsaber is about to go up for auction to the public. The company is offering a variety of Hollywood props to bidders, but this particular lightsaber auction is meant to honor the sci-fi franchise's 40th anniversary.
The original lightsaber is being auctioned off by Star Wars producer Gary Kurtz, and the piece has seen on-screen action. Mark Hamill used the prop on set in both Star Wars: A New Hope and Star Wars: The Empire Strikes Back.
If you want to try your luck, then you will want to take out a quick loan, because this will not be cheap. The auction is scheduled to take place between June 26-28 in Los Angeles. As of this writing, the lightsaber is expected to sell for mucho dinero. Current estimates suggest the Luke's lightsaber will sell for between $150,000 and $250,000. The last time one of Luke Skywalker's lightsabers went up for sale, the final bid was $240,000.
Luke (or really Anakin's) lightsaber is not the only Star Wars prop going up for auction later this month. A complete R2-D2 unit used during filming will be put up, as well as original concept art from Tom Jung will also be sold.
Hey, if you can't afford the real thing, then you might want to give this Star Wars TFA Rey's Electronic Lightsaber a try.  It might look good in your collection!
Your Guide to Star Wars Valentine's Day Gifts for that Special Someone in Your Life!
Valentine's Day is fast approaching, and with the help of Amazon (hopefully you are a member of Amazon Prime), we are going to steer you in the right direction for a massive thank you from your significant other! Don't be caught without a fantastic Star Wars gift to say "I love you" next week! Join us on this deep dive of love connection!
Star Wars Princess Leia and Han Solo Valentines Day Gift Coffee Mug Set – I Love You I Know – Star Wars Pinache – 20 oz
A perfect for Valentines Day gift for that special Star Wars fan in your life! Star Wars pop culture meets elegant sophistication with these Pinache Princess Leia and Han Solo coffee latte mugs! These lovely mugs feature Leia and Han silhouettes surrounded by falling gold hearts and gold handles. When you introduce this mug to your friend, they will melt at your feet (or at least they should)!
---
Star Wars Womens' Star Wars T-Shirt Princess Leia
How about this awesome Star Wars Princess Leia shirt? The "Don't Mess with the Princess" slogan and image of Leia, perfectly captures the heart of our favorite Princess in the entire galaxy!
---
Star Wars Ep 8 Porg 16″ Plush Pillow Buddy
Don't sleep alone at night! If you can't be there to comfort your loved one, let them sleep with this nice 16″ porg! This adorable porg will melt the heart of anyone that comes near it!
---
Star Wars R2-D2 & C-3PO Best Friends Necklace Set
This officially licensed pendant measures 3/4″ x 1 1/4″, and will show your loved one, that you not only love them, but also Star Wars. You will be the C-3PO to their R2-D2. The pendants fit perfectly together to complete the heart.
---
Star Wars BB-8 Bluetooth Speaker Disney IHome
Get ready to play music from your smart phone with this iHome bluetooth Star Wars BB-8 speaker. Now you can set this up in any room, play some romantic music on your phone, and let BB-8 stream that through his built in speaker, to setup a romantic date at the house!
---
Loungefly Star Wars R2D2 Blue/White/Silver Patent Dome Bag
This Star Wars Bag from Loungefly just might be the raddest bags ever created. Made of faux leather, this handbag will make your wife/girlfriend the envy of all of their friends. The bag features top zip closure, interior zipper and pouch pockets, and is fully lined inside.
---
Now that you have a list of cool items to shop for, go out and make a special Valentine's Day with your loved one! Enjoy!
Note: If you purchase one of the awesome products featured above, we earn a small commission from the retailer. Thank you for your support.
The Last Jedi Still Raking in Cash at the Box Office!
Star Wars: The Last Jedi finished its second weekend with a domestic tally of $100 million dollars! Taking into account that the film most likely suffered from Sunday being Christmas eve, and the numbers are even more eye-popping!
The film has now grossed $800 million globally, and it hasn't even opened in China. China's opening will be January 5th.
According to a recent report from The Hollywood Reporter, the film is expected to end its theatrical run somewhere in the neighborhood of $1.6 billion! That will fall about $400 million short of Star Wars: The Force Awakens $2 billion run. It would still be in the top 5 highest grossing of all time, edging out Marvel's The Avengers.
"The Force Awakens was an outlier, the likes of which we may never see again, and to compare any movie, even a Star Wars film, to that performance is unfair given the buildup to that film's monumental release. At a gross of nearly $750 million worldwide and a near even split between the North American and international gross after a little over a week in theaters, The Last Jedi is by any measure a great success, and the passionate debate over pros and cons of the film itself serve only to show the continued passion that fans have for this historic film series," says comScore analyst Paul Dergaragedian.
This news looks good for the finances of Lucasfilm. lt's probably time to start planning that Solo: A Star Wars Story pr campaign now…
Source :
Original Dr. Evazan, Alfie Curtis Passes Away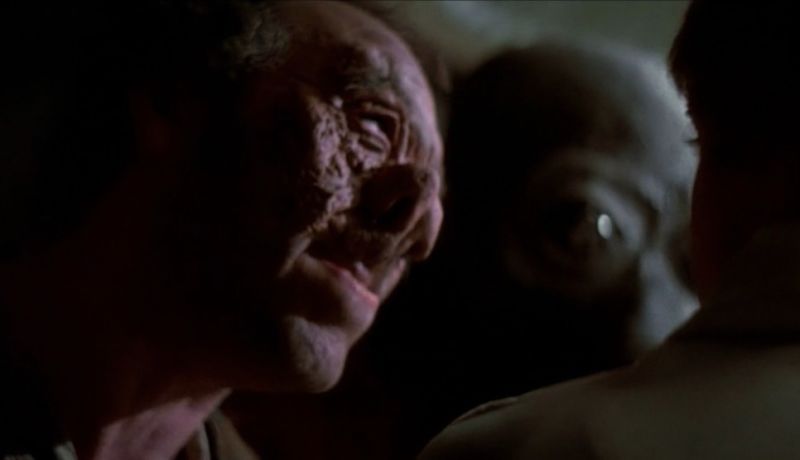 According to Jedi News, Alfie Curtis, who played Cornelius Evazan (Dr. Evazan) in Star Wars: A New Hope, has died. The character was most famous for threatening Luke Skywalker in the Mos Eisley Cantina saying, "I have the death sentence on 12 systems!"
In Star Wars lore, Doctor Cornelius Evazan was from the planet Alsakan.  He was an up-and-coming cosmetic surgeon until he became gripped by madness and began practicing "creative surgery" on his patients, leaving his victims horrifically disfigured. He was soon the focus of a bounty hunter, but was rescued by Ponda Boba. The two formed a quick friendship and started dealing spice, which garnered their "wanted men" status.
The duo soon ran into the wrong farm boy and Jedi Knight in Chalmun's Cantina.
Curtis, born in 1930, had a long career that also included roles in David Lynch's The Elephant Man, The Wildcats of St. Trinian's, and on numerous British TV shows. The Outer Rim News team's thoughts go out to his family and friends at this time.