Date Revealed for Return of LEGO Star Wars: The Freemaker Adventures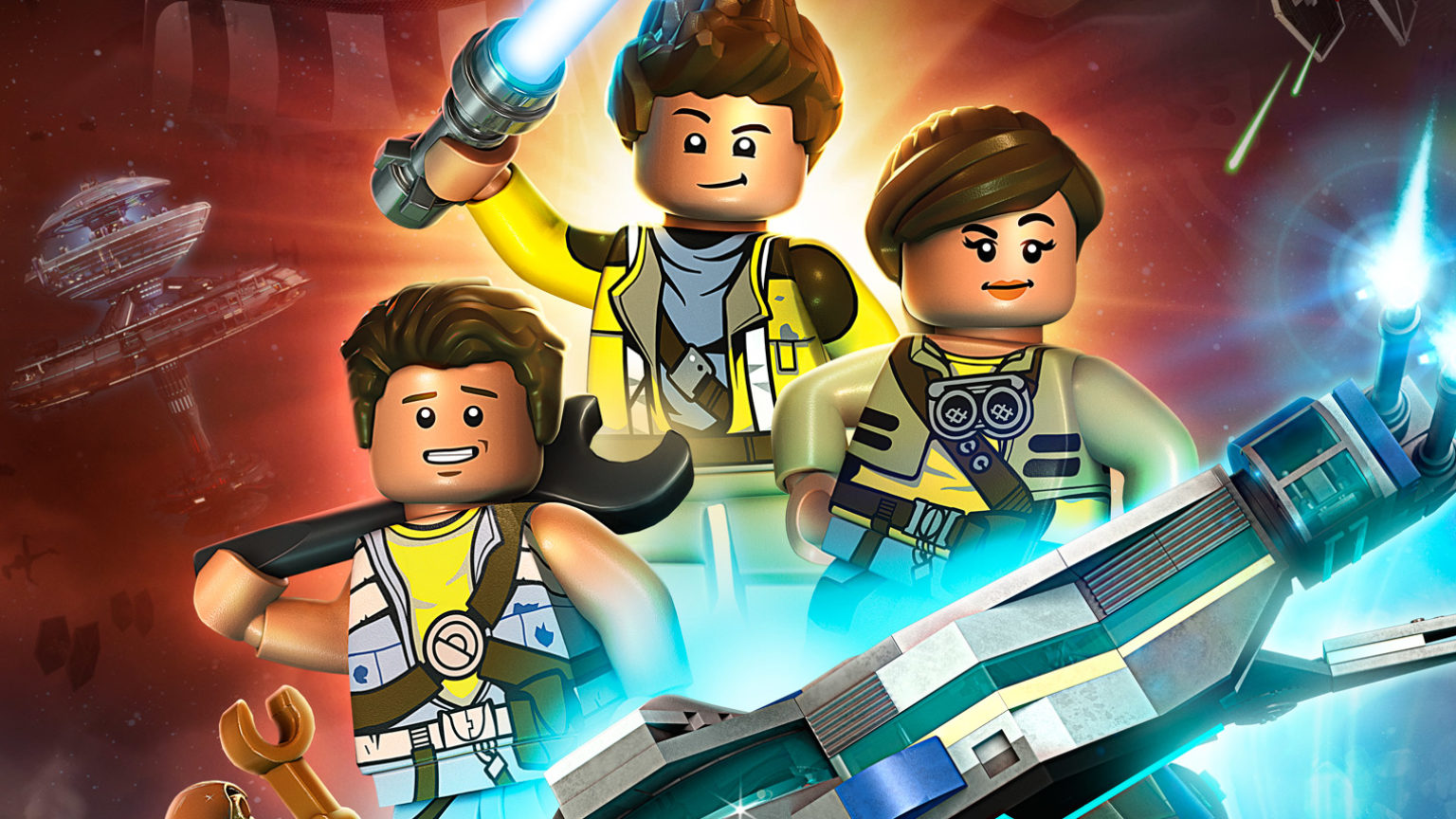 Good news for fans of LEGO Star Wars: The Freemaker Adventures!  According to a new press release, the second season of the show will debut June 17 to Disney XD.
"LEGO Star Wars: The Freemaker Adventures" returns SATURDAY, JUNE 17 (11:00 a.m. ET/PT) with a preview of the first episode of season two – "Trouble on Tibalt."
The season premieres MONDAY, JULY 31 (7:00 a.m. ET/PT) with new episodes every Monday through Thursday at7:00 a.m. ET/PT thereafter until Wednesday, August 16th.
NEW Interviews with Eugene Byrd ("Zander Freemaker"), Bill Motz and Bob Roth (series EP's) on the Star Wars Show.
At the end of the first season, the Freemaker family found a new home with the Rebel fleet. Their new circumstances bring them face to face with brutal Imperial forces, desperate Hutts, conniving Sith Lords, and the Emperor's latest plaything, M-OC, a terrifying hunter droid who continually modifies himself to fit any occasion. In response to these threats, Rowan's powers grow and strengthen until he has a vision of a sleek, invulnerable ship that can save the Rebellion and stop the Empire in its tracks – the Arrowhead. The catch is, the Arrowhead is a ship only Rowan can build. Once again, it's up to the youngest Freemaker to save the galaxy.
During 2016, "LEGO Star Wars: The Freemaker Adventures" ranked as the network's #2 animated series among Kids 2-11 and Boys 2-11 demographics, reaching over 55 million Total Viewers across the U.S., including over 21 million Kids 2-14 and more than 20 million Adults 18-49.
"LEGO® Star Wars: The Freemaker Adventures" is a production of Wil Film, the LEGO Group and Lucasfilm.  Developed for television by Bill Motz and Bob Roth ("Penguins of Madagascar"), they join Torsten Jacobson ("LEGO Star Wars: Droid Tales") and Jill Wilfert ("The LEGO Movie") as executive producers alongside producers Carrie Beck (Star Wars Rebels), Jason Cosler ("LEGO Marvel Super Heroes: Avengers Reassembled!"), Jake Blais and John McCormack.
The season two voice cast includes Nicolas Cantu (Rowan), Vanessa Lengies (Kordi), Eugene Byrd (Zander), Matthew Wood (RO-GR), Trevor Devall (Emperor), Dana Snyder (Graballa), Vanessa Marshall (Hera), Yvette Nicole Brown (Lt. Valeria), Corey Burton (Quarrie), James Urbaniak (M-OC) and Matt Sloan (Darth Vader).
​May the Force be with you, always!​
New Star Wars Animation Coming Soon!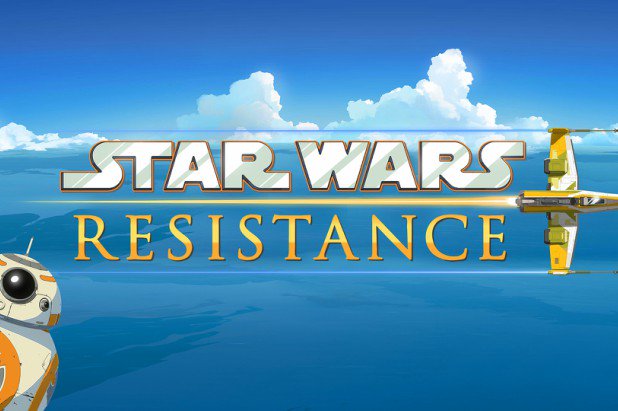 With Star Wars Rebels in our rearview mirror, it comes as no surprise that Disney has started putting things together for a new animated series.
Debuting this fall on Disney Channel before moving to Disney XD, Star Wars Resistance will take place before the events of Star Wars: The Force Awakens and centers on a young pilot, Kazuda Xiono, who is recruited by the Resistance and tasked with a top-secret mission to spy on the growing threat of the First Order.
The voice cast for the new series includes Donald Faison, Bobby Moynihan, Jim Rash. Much to our surprise, Oscar Isaac and Gwendoline Christie will voice their "Force Awakens" counterparts Poe Dameron and Captain Phasma, respectively. It also seems as though BB-8 will also appear.
Star Wars Resistance was created by LucasFilm Animation's Dave Filoni, who served as an executive producer on the last animated show, Star Wars Rebels.
"The idea for Star Wars Resistance came out of my interest in World War II aircraft and fighter pilots," said Filoni. "My grandfather was a pilot and my uncle flew and restored planes, so that's been a big influence on me. There's a long history of high-speed racing in Star Wars, and I think we've captured that sense of excitement in an anime-inspired style, which is something the entire team has been wanting to do for a long time."
As always, leave your thoughts in the appropriate places.
Source :
Taylor Gray Talks Ezra's Journey through Star Wars Rebels
Now that Star Wars Rebels has come to a close, some of the cast have started reflecting on their character's journey through four seasons of the show. In the video above, Taylor Gray talks about Ezra Bridger's journey.
Taylor Gray (the voice of Ezra Bridger) reflects upon his character's journey and expresses thoughts about his growth and ultimate legacy as a Rebel and a Jedi.
About Star Wars Rebels:
In this final season, the Ghost crew joins the growing Rebel Alliance, struggling to unite against the Galactic Empire. However, when a new Imperial threat arises on Lothal, Ezra leads the crew back to his home world to defeat the oppressive forces of the Empire under the command of cunning Grand Admiral Thrawn. Old friends are reunited and new alliances are forged as the series builds to its epic conclusion.
"Star Wars Rebels" is created by Emmy Award-winning executive producer Dave Filoni ("Star Wars: The Clone Wars"), Academy Award® nominee Simon Kinberg ("X-Men: Days of Future Past") and Emmy nominee Carrie Beck. The Lucasfilm Animation production is executive produced by Filoni and Kinberg, and co-executive produced by Emmy nominee Henry Gilroy.
The returning voice cast includes Freddie Prinze Jr. as Kanan, Vanessa Marshall as Hera, Steve Blum as Zeb, Tiya Sircar as Sabine, Taylor Gray as Ezra, Dee Bradley Baker as Captain Rex, David Oyelowo as Kallus, Forest Whitaker as Saw Gerrera and Lars Mikkelsen as Grand Admiral Thrawn. Warwick Davis joins the cast this season as Rukh, Admiral Thrawn's deadly assassin.
Jon Favreau Tapped to Write and Produce Upcoming Live Action Star Wars Television Series
Lucasfilm is excited to announce that Emmy-nominated producer and actor Jon Favreau has signed on to executive produce and write a live-action Star Wars series for Disney's new direct-to-consumer platform. Favreau is no stranger to the Star Wars galaxy having played roles in both the Star Wars: The Clone Wars animated series and in the upcoming Solo: A Star Wars Story.
"I couldn't be more excited about Jon coming on board to produce and write for the new direct-to-consumer platform," says Lucasfilm president Kathleen Kennedy. "Jon brings the perfect mix of producing and writing talent, combined with a fluency in the Star Wars universe. This series will allow Jon the chance to work with a diverse group of writers and directors and give Lucasfilm the opportunity to build a robust talent base."

Favreau is thrilled to be returning to the Star Wars galaxy: "If you told me at 11 years old that I would be getting to tell stories in the Star Wars universe, I wouldn't have believed you. I can't wait to embark upon this exciting adventure."
Disney's collaborations with Favreau extend back a decade, when he helped launch the Marvel Cinematic Universe as director of Iron Man and Iron Man 2 and as an executive producer of the Iron Man and Avengers films for Marvel Studios. For Disney, he directed and produced the massively successful The Jungle Book, which won an Academy Award for its groundbreaking visual effects. He is currently in production on Disney's highly anticipated reimagining of The Lion King, set for release in 2019.
Source :