Star Wars: The Last Jedi Crosses $600 Million Domestically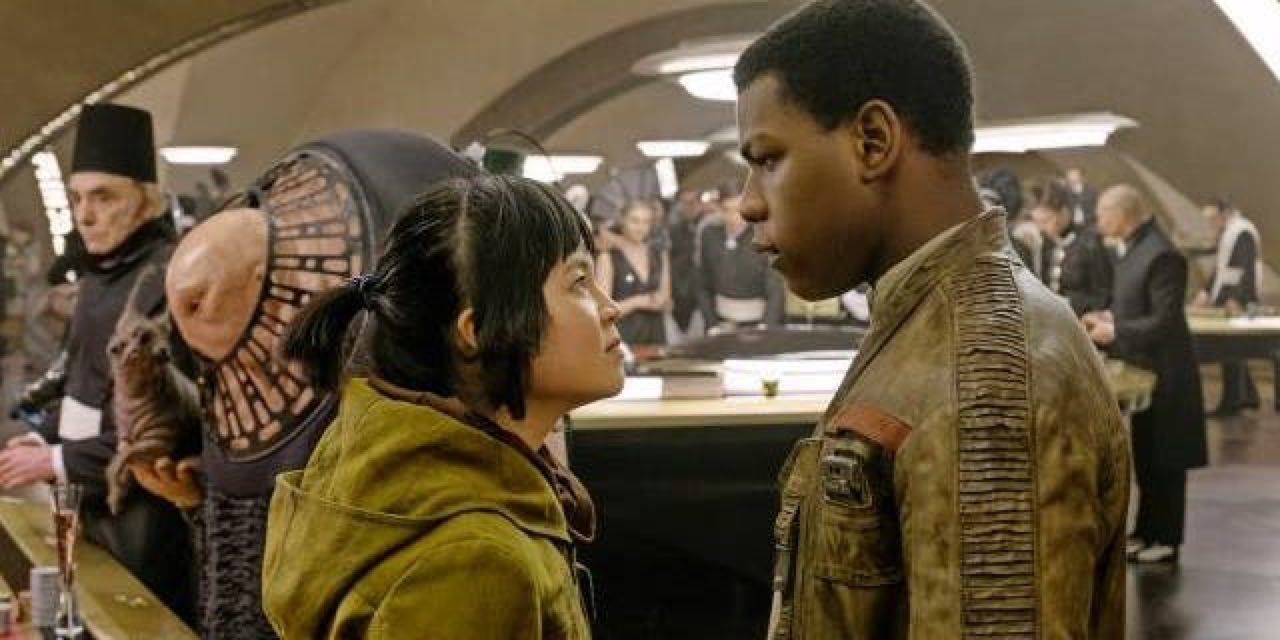 In news that will be sure to spark more debate among our readers, Star Wars: The Last Jedi has crossed over the $600 Million domestic mark.
The movie now sits about $23 million behind Marvel's Avengers, and most of those that really keep track of these number say that it should overtake that mark soon. If everything plays according to projections, the movie should finish in the top five movies all time.
Star Wars: The Last Jedi currently sits at $1.274 billion, which projections should have it overtaking the ninth spot globally all time. That spot is currently held by Disney's Frozen.
The movie is now on the downward slide out of theaters with the approaching home release in a couple of months. The number of theaters showing the film dropped to 2,456 in the US, which is down another 634 screens.
It just goes to show the power that Star Wars has at the box office and in pop culture. Comments are of course, always welcome…
About Star Wars: The Last Jedi:
Star Wars: The Last Jedi is currently at theaters nationwide. Directed by Rian Johnson and starring Mark Hamill, Carrie Fisher, John Boyega, Daisy Ridley, Oscar Isaac, Benicio del Toro, Laura Dern, Jimmy Vee, and more! Music will be composed by John Williams.
Kotobukiya Introduces New Captain Phasma Statue!
A KOTOBUKIYA Japanese import! One of the most visually distinctive troopers from the entire Star Wars saga is getting an upgrade from Kotobukiya, having appeared previously as an ARTFX+ Statue and now joining the elite ranks of the 1/6th scale ARTFX series. Debuting in Star Wars Episode VII: The ForceAwakens as a leader of First Order Stormtroopers and returning to punish the traitor FN-2187 in TheLast Jedi is the sleek and stylish CAPTAIN PHASMA! Played by actress Gwendoline Christie, the captain is a commanding officer in the First Order approximately three decades after the Battle of Endor and the death of Emperor Palpatine. She survived the destruction of Starkiller Base and continued to hunt down the Resistance under the ultimate command of General Hux and Supreme Leader Snoke, even supervising the attempted execution of Finn and Rose aboard the Star Destroyer Supremacy. Captain Phasma advances menacingly, ready to crush anyone in the way of the First Order! She stands in a powerful pose, stepping forward with her head down, one hand leading the way in front of her, and the other stretched out behind her holding a wicked spear. The Captain wears her iconic Chromium Stormtrooper armor, replicated here with a special metal plating polished to a mirror sheen. Her armor is intricately detailed and features a belt with utility items, panels and decorations, and even a matching silver blaster attached to her right thigh; meanwhile, a long black cape edged in red billows out behind her making her look even more intimidating! Captain Phasma towers 16 ½ inches (1/6 scale) perpetually striding forward on a beautiful black and red display base. Recruit this captain to a position of power in your Star Wars collection!
Available October 2018.
© & ™ Lucasfilm Ltd.
This new piece will be up for pre-order soon. You can still order the original Star Wars: The Force Awakens Captain Phasma ArtFX+ Statue from Entertainment Earth!
Note: If you purchase one of the awesome products featured above, we earn a small commission from the retailer. Thank you for your support.
About Kotobukiya:
Founded in 1953, Kotobukiya has grown into Japan's #1 collector toy company, with a peerless reputation for quality and craftsmanship. The firm has developed a number of the world's best-loved properties into exquisite collectible statues, figures, and kits that bring joy and value to fans the world over. You owe it to yourself to check out the superb offerings from Kotobukiya!
DK Announced New LEGO The Last Jedi Book
Join Rey, Poe, Rose, and Finn on their new adventures in this exciting LEGO® Star Wars(TM) book for children learning to read.
Packed with images from LEGO Star Wars sets, this book is a fun way to meet the brave heroes of the Resistance and the villains of the First Order. Read about General Leia Organa and her friend Vice Admiral Holdo. Find out about Kylo Ren and the First Order's stormtrooper soldiers. Learn about the Force and explore the story of the Jedi.
Exciting images, simple vocabulary, and a fun quiz will engage young readers and help them build confidence in reading. Combining DK's four-level reading scheme with the popular LEGO Star Wars theme, LEGO Star Wars: The Last Jedi is at Level 2 and will help kids learn to read-and to love reading.
You can currently pre-order this one from Amazon, for a cool $4.99. It will be available March 6, 2018.
Note: If you purchase one of the awesome products featured above, we earn a small commission from the retailer. Thank you for your support.
Feel The Force In STAR WARS: THE LAST JEDI ADAPTATION
New York, NY—February 2, 2018—The Resistance is outnumbered…Luke Skywalker has finally been found…and the Rebels fight against a growing evil. The First Order will stop at nothing to conquer the galaxy, and it's up to our heroes to defend it!
This May, writer Gary Whitta (Rogue One: A Star Wars Story, Star Wars Rebels) joins artist Michael Walsh (Star Wars Annual, Hawkeye, The Vision) for a thrilling adaptation of the hit blockbuster STAR WARS: THE LAST JEDI, as they follow Rey, Poe and Finn in their adventures across the galaxy, featuring never-before-seen material!
The six-issue miniseries tells an all-new, exciting story that movie and comic fans alike will enjoy. It's new Star Wars stories in a tale you already know: relive the magic of Rey's heroism, Finn's bravery and Poe's daringness in STAR WARS: THE LAST JEDI ADAPTATION, out this May!
STAR WARS: THE LAST JEDI ADAPTATION #1 & 2 (of 6)
Written by GARY WHITTA
Art by MICHAEL WALSH & MIKE SPICER
Cover by MIKE DEL MUNDO
Variant Cover by JOE QUESADA
On-Sale 5/2/18