HasCon 2017: New Black Series 3.75″ Figures Announced
Earlier today we gave you your first look at Star Wars collectibles on display at HasCon 2017. Now we are back with a look at upcoming The Black Series 3.75″ figures. Six new figures were on display which were Finn (First Order disguise), Rose, Supreme Leader Snoke, Captain Poe Dameron, Captain Rex and Elite Praetorian Guard.
Each figure features multiple points of articulation and a few accessories. These figures are geared more towards the adult collector, but I still am more fond of the classic 5 POA figures.
Check out the images below.  No information was revealed for a release date just yet, but it should be soon, as the Elite Praetorian Guard figure has been seen in the wild.
About HasCon:
From fan favorites to family fun, grown ups and kids alike are invited to celebrate the power of play at this first-of-its-kind "con"!
Three unforgettable days of meet-and-greets, sneak peeks, and fan-centric surprises await as you experience your favorite characters and stories, and an insider's look at how the magic happens.
INTERACT! Hands-on, interactive experiences with major Hasbro brands and partner brands
Super-Sized Pie Face Game
Custom-built Nerf Battle Arena
My Little Pony "Ponification" Makeovers
BeyBlade Battles
Props from Hasbro's Biggest Movies
Endless Selfie Opportunities
And More!
Source :
Hasbro Admits Mistakes with The Last Jedi Toy Releases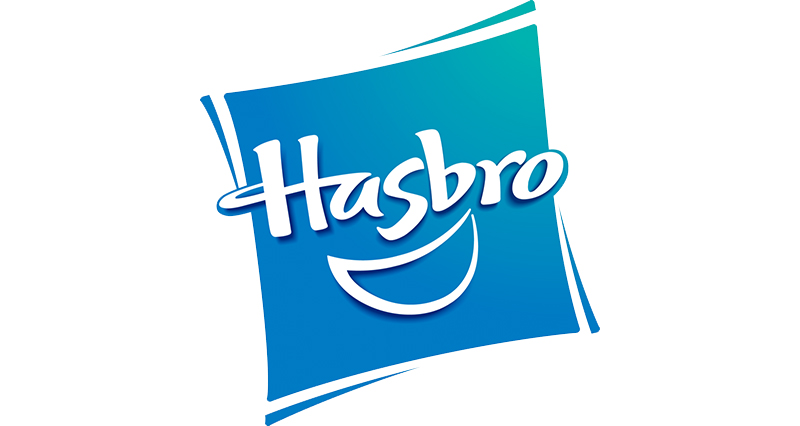 Hasbro Chief Executive Officer Brian Goldner was recently interviewed by Bloomberg (courtesy of MSN), and talked about some of the failures of Star Wars: The Last Jedi toy sales. In the interview, Goldner admitted that releasing the product to far in advance of the film's release, may have played a major part in slow sales. Check out a snippet from the article below.
"The fact that we began to merchandise the film in September and the film came out in December was just too long a period of time to sustain retail interest," Goldner, 54, said in an interview. It didn't help that lots of other toys were hitting around the same time, he said, "with an array of entertainment initiatives coming to market."

With The Last Jedi rollout, Hasbro and Walt Disney Co. had hoped to duplicate the success of 2015's The Force Awakens. In both cases, they debuted toys in September — about three months before the movie reached theaters.

But when The Force Awakens came out, there was pent-up demand for all things Star Wars. It was the first film in a new trilogy, and fans lined up at midnight to snag action figures and lightsabers.

That strategy backfired in 2017 for The Last Jedi, the eighth episode in the saga. Hardcore fans still came out in September, but the momentum quickly faded. Sales ofStar Wars toys unexpectedly declined last year.

Hasbro's overall revenue fell 2 percent in the fourth quarter, and its shares have lost 7.8 percent of their value this year.

Hasbro isn't the only company that had a tough holiday season. Mattel Inc. saw sales plummet 12 percent in the fourth quarter — with girls' toys, other than Barbie, performing especially badly.
About Hasbro:
Collectors and fans of every kind appreciate the eye for quality that can be found in Hasbro toys and collectibles. That's why we at Entertainment Earth are proud of the selection of Hasbro products that we bring you every day. As one of the premier toy makers of all time, their toy lines have only gotten better over the years. If you're looking for Star Wars, Transformers, or Marvel, you'll find a great selection of Hasbro action figures right here. And if action figures aren't your thing, then don't worry, because that's just the beginning of what Hasbro has to offer. This is one company that considers everyone their audience. From the greatest board games to some of the world's favorite Hasbro dolls, including the Baby Alive line, we've assembled a great selection.
Source :
Update for Hasbro's Star Wars: The Vintage Collection Jabba's Sail Barge
Measuring approximately 4ft long, this vast vehicle is a dream item for any Star Wars collection. Designed to captivate and inspire, The Vintage Collection Jabba's Sail Barge (The Khetanna) features exquisitely detailed, fan accessible decks that complement 3.75-inch figures (not included) allowing fans and collectors to recreate intense battles in the Star Wars saga. Its removable side panels also offer a unique opportunity to pose and set up incredible dioramas. Complete with premium deco, vintage packaging, and soft cloth sails, this dream product offers Star Wars devotees the quality and realism they know and love. Included with the vehicle is Jabba the Hutt (3.75-inch scale figure).
The Vintage Collection Jabba's Sail Barge (The Khetanna) complete with exquisitely-detailed and fan accessible interior/exterior decks, two soft-cloth fabric sails, and other realistic features that mimic one of the most notorious vehicles in the Star Wars universe
Jabba the Hutt 3.75-inch scale figure
Classic Vintage Collection packaging with special limited edition HASLAB seal of authenticity
Jabba's Sail Barge (The Khetanna): Behind the Workbench, a premium, 64-page booklet, that goes behind the scenes of the design and development of the actual Sail Barge film set piece and Hasbro toy. Complete with set photos, product blueprints, interviews, and more.
A dedicated, ongoing stream of behind-the-scenes development updates, keeping you informed as The Vintage Collection Jabba's Sail Barge (The Khetanna) makes its way from a dream at Hasbro to a reality in your hands (subject to reaching the minimum backing goal).
If the minimum number of backers (5,000) is reached by 11:59 EST on April 3, 2018, The Vintage Collection Jabba's Sail Barge (The Khetanna) estimated ship date is 2/28/2019 and Jabba's Sail Barge (The Khetanna): Behind the Workbench booklet will start shipping on 4/4/2018.
You can place your order directly at the Haslab website!
About Haslab:
HasLab is an extension of the longstanding collaboration between fans and the beloved toymaker Hasbro that has, over the years, helped to introduce new products and figures based on feedback and the results of fan polls.
Hasbro Reveals First Solo: A Star Wars Story Toys
Recreate classic moments from the STAR WARS saga and get ready for all new adventures as SOLO: A STAR WARS STORY races into theaters in May 2018! Fans will be able to imagine their own stories with HASBRO's new line of action figures and vehicles featuring beloved characters such as HAN SOLO, CHEWBACCA, and LANDO CALRISSIAN.
Items from the Spring 2018 STAR WARS product line include:
FORCE LINK ACTION FIGURES
STAR WARS FORCE LINK 2.0 STARTER SET
(Ages 4 years & up/Approx. Retail Price: $29.99/Available: Spring 2018)
Bring STAR WARS adventures to life with the newly designed FORCE LINK 2.0 STARTER SET including FORCE LINK wearable technology, which allows fans to activate movie sound effects and phrases in more than 30 compatible STAR WARS toys! Use the Force with an exclusive 3.75-inch HAN SOLO figure only available in the FORCE LINK 2.0 STARTER SET, featuring unique sounds and expressions from SOLO: A STAR WARS STORY. FORCE LINK technology unlocks an extensive collection of sounds and phrases with compatible figures, accessories, vehicles, and playsets. Includes FORCE LINK wearable technology and exclusive 3.75-inch figure. Compatible with all products in the FORCE LINK line, each sold separately. Requires 3 AAA batteries, not included. Available at most major retailers.
STAR WARS 3.75-INCH FIGURE Assortment
(Ages 4 years & up/Approx. Retail Price: $7.99/Available: Spring 2018)
Enter the world of STAR WARS and launch into action and adventure! Each 3.75-inch figure features five points of articulation and comes with unique battle accessories. Characters include classic heroes and villains, as well as favorite characters from SOLO: A STAR WARS STORY, STAR WARS: THE LAST JEDI, and ROGUE ONE: A STAR WARS STORY such as CHEWBACCA, LUKE SKYWALKER, QI'RA, K-2SO, MAZ KANATA, and more. Activate an array of sounds and phrases specific to each character with FORCE LINK 2.0 wearable technology. FORCE LINK wearable technology is compatible with all products in the FORCE LINK line, each sold separately. Available at most major retailers.
SOLO: A STAR WARS STORY 3.75-INCH KESSEL RUN MILLENNIUM FALCON VEHICLE
(Ages 4 years & up/Approx. Retail Price: $99.99/Available: Spring 2018)
Make the KESSEL RUN in less than 12 parsecs with the MILLENNIUM FALCON! Relive the adventure and imagine flying through every obstacle like ace pilot HAN SOLO with speed and action. Fans will experience flashing lights and sounds as they pretend to race along KESSEL RUN. Press the button to pretend that the iconic starship kicks in to hyperdrive with lights and sounds. Press the button a second time for accelerated lights and sounds as well as activate the rumble pack vibrations! Push the button a third time to pretend that your ship picks up even more speed and watch the panels pop off before rumbling to the finish line! Comes with an exclusive 3.75-inch scale HAN SOLO figure and removable mini ship. Both the figure and mini ship are FORCE LINK 2.0 enabled, with phrases and sounds activated by the wearable technology, sold separately. Includes 1 vehicle (with removable mini ship) and 1 figure. Requires 3 AA batteries, included. Available at most major retailers.
STAR WARS: THE BLACK SERIES Action Figures
STAR WARS: THE BLACK SERIES 6-INCH Figure Assortment
(Ages 4 years & up/Approx. Retail Price: $19.99/Available: Spring 2018)
Take your STAR WARS collection to the next level with these incredibly detailed figures. These premium 6-inch scale figures are designed with extensive detail and articulation for the ultimate collector. Characters include HAN SOLO, LANDO CALRISSIAN, and more. Each figure sold separately. Available at most major retailers and on HasbroToyShop.com.