The Science and Star Wars Teaser Trailer is Here!
The first trailer has been released for StarWars.com's new youtube show, Science and Star Wars. The new series features Anthony Carboni from the popular series, The Star Wars Show. This is the first show under Disney's new Disney's Digital Network banner. The show will premiere next week. Until then enjoy the teaser trailer above!
About Science and Star Wars:
Science and Star Wars is a series that explores, explains, and demonstrates parallels between the Lucasfilm sci-fi epic and real-world scientific breakthroughs the saga has inspired. The IBM-sponsored series, hosted by Anthony Carboni, will feature IBM researchers, science experts, guest stars, and IBM's Watson artificial-intelligence platform. It will run exclusively on Facebook through the Facebook Anthology branded-content program.
Bob Iger Announces Multiple New Star Wars Shows for Upcoming Disney Streaming Service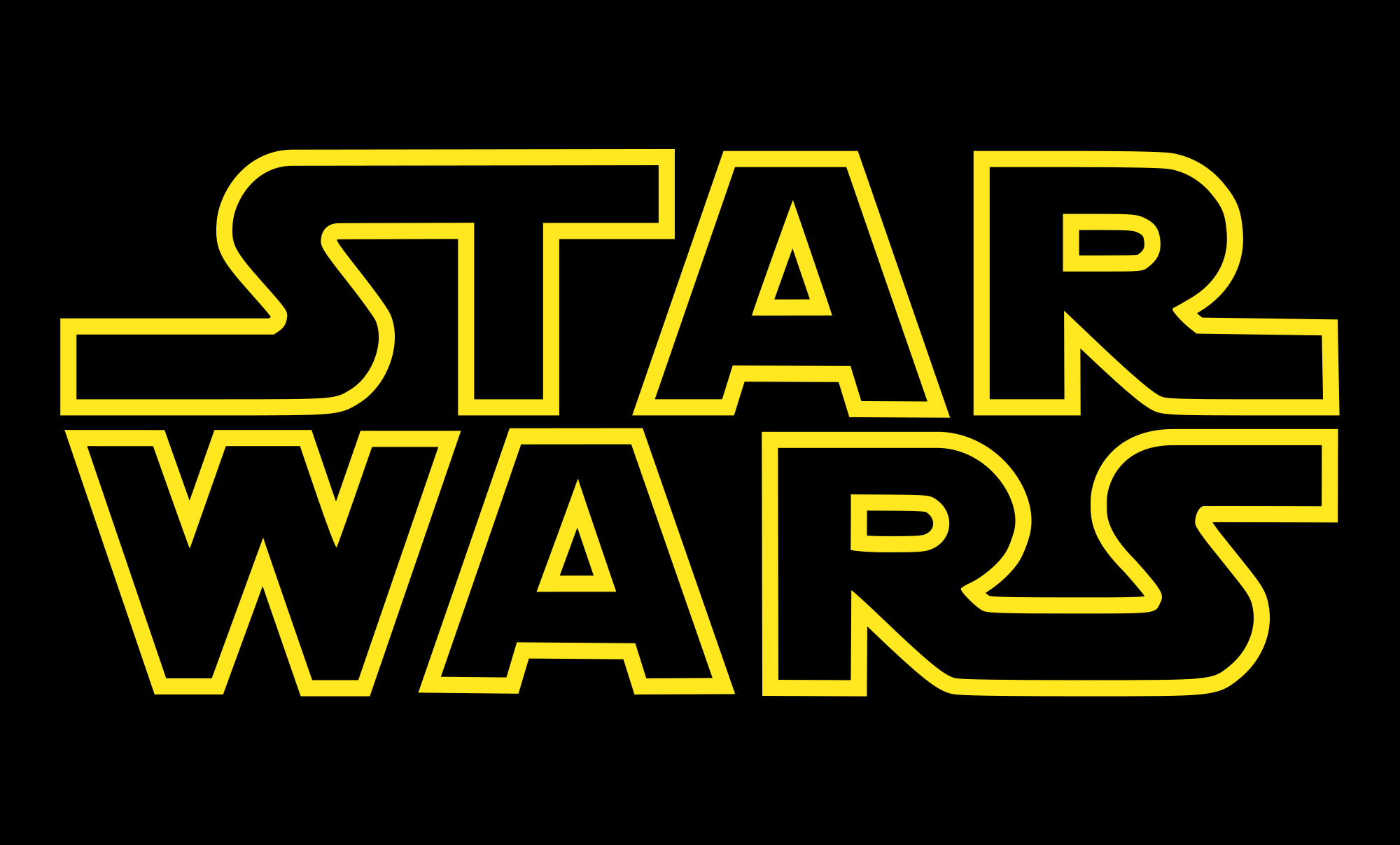 Yesterday Lucasfilm reported that a new series of Star Wars films would be coming, written and produced by Game of Thrones creators David Benioff and D.B. Weiss. Now Bob Iger has made his own announcement concerning the upcoming Disney streaming service, with the announcement of more than one new Star Wars shows currently being planned by Lucasfilm. The news came from a Disney earnings call for the first quarter of the fiscal year.
"We are developing not just one, but a few Star Wars series specifically for the Disney direct to consumer app. We've mentioned that and we are close to being able to reveal at least one of the entities that is developing that for us. Because the deal isn't completely closed, we can't be specific about that," he said during an earnings call Tuesday. "I think you'll find the level of talent … on the television front will be rather significant as well."
Ben Fritz from the Wall Street Journal indicated that Iger said the talent level on these projects would be rather significant.
Disney is developing "not just one but a few Star Wars series" for next year's Disney SVOD service, says Bob Iger. "The level of talent will be rather significant."

— Ben Fritz (@benfritz) February 6, 2018
So what all does this mean? I would guess that in addition to a new animated show coming to Disney XD after the departure of Star Wars Rebels, that we will finally get to see that long talked about live action Star Wars show on this service. We might also see another animated show or two, and might even see Star Wars Detours in some form on the service. We could also see a fan related show or two. Given the success of The Star Wars Show on Youtube, Disney might have plans to port something similar over to their streaming service.
Of course all of this is conjecture on our part, until something official is announced. What are you interested in seeing on the streaming service? Let us know on our various social media sites. Also check out the trailer for Star Wars Detours, that has been sitting on a shelf for half a decade now.
LEGO Star Wars: The Freemaker Adventures Season 2 Coming to DVD March 13
OWN THE COMPLETE SECOND SEASON OF THE EMMY®-NOMINATED "LEGO STAR WARS: THE FREEMAKER ADVENTURES" ON DVD ON MARCH 13
In season two of "LEGO Star Wars: The Freemaker Adventures," the three Freemaker siblings—Rowan, Kordi and Zander—have found a new home with the Rebel fleet. But working with the Rebels in their fight to bring down the Empire brings them face to face with brutal Imperial forces, desperate Hutts, conniving Sith Lords and the Emperor's latest plaything, M-OC.
Fans who bring home the second and final season will enjoy all 12 action-packed episodes plus five bonus shorts that follow the Freemakers as they are thrown into battle after they join up with the Rebels – including an adventure that has them embarking on a daring mission to save two of the Rebellion's finest heroes: Lando Calrissian and Chewbacca. Bonus shorts include:
Home One
Thrown Into Battle
Rowan's Secret Adventure
Zander Freemaker, Superstar Pilot Guy
Beware The Gamorrean Flu
"LEGO Star Wars: The Freemaker Adventures," the Emmy®-nominated animated television series on Disney XD, is set between Stars Wars: The Empire Strikes Back and Star Wars: Return of the Jedi and stars three siblings who scour the galaxy for useful debris that they use to build new vehicles of their own design. Rowan Freemaker is a spunky Force-sensitive 12-and-a-half-year-old with a thirst for adventure; his quick-witted older sister, Kordi, manages the family business and is the glue that holds the family together; ace pilot and charming rogue, Zander, is the oldest brother and the family's self-proclaimed starship connoisseur; and R0-GR is their refurbished battle droid from the Clone Wars. When Rowan has visions of an ancient and powerful Jedi starship called The Arrowhead, he and his family set out on an epic quest to rebuild it so they can turn the tide of battle for the Rebellion. Together, they explore new worlds, meet new characters and Star Wars icons, and have unforgettable adventures.
VOICE CAST:
The season two voice cast includes Nicolas Cantu (Rowan), Vanessa Lengies (Kordi), Eugene Byrd (Zander), Matthew Wood (R0-GR), Trevor Devall (Emperor), Dana Snyder (Graballa), Vanessa Marshall (Hera), Yvette Nicole Brown (Lt. Valeria), Corey Burton (Quarrie), James Urbaniak (M-OC) and Matt Sloan (Darth Vader).
CREATORS/DIRECTORS:
Developed for television by Bill Motz and Bob Roth ("Penguins of Madagascar"), they join Torsten Jacobson ("LEGO Star Wars: Droid Tales") and Jill Wilfert ("The LEGO Movie") as executive producers alongside producers Carrie Beck (Star Wars Rebels), Jason Cosler ("LEGO Marvel Super Heroes: Avengers Reassembled!"), Jake Blais and John McCormack.
Star Wars Rebels Mid-Season Premiere Date and New Trailer!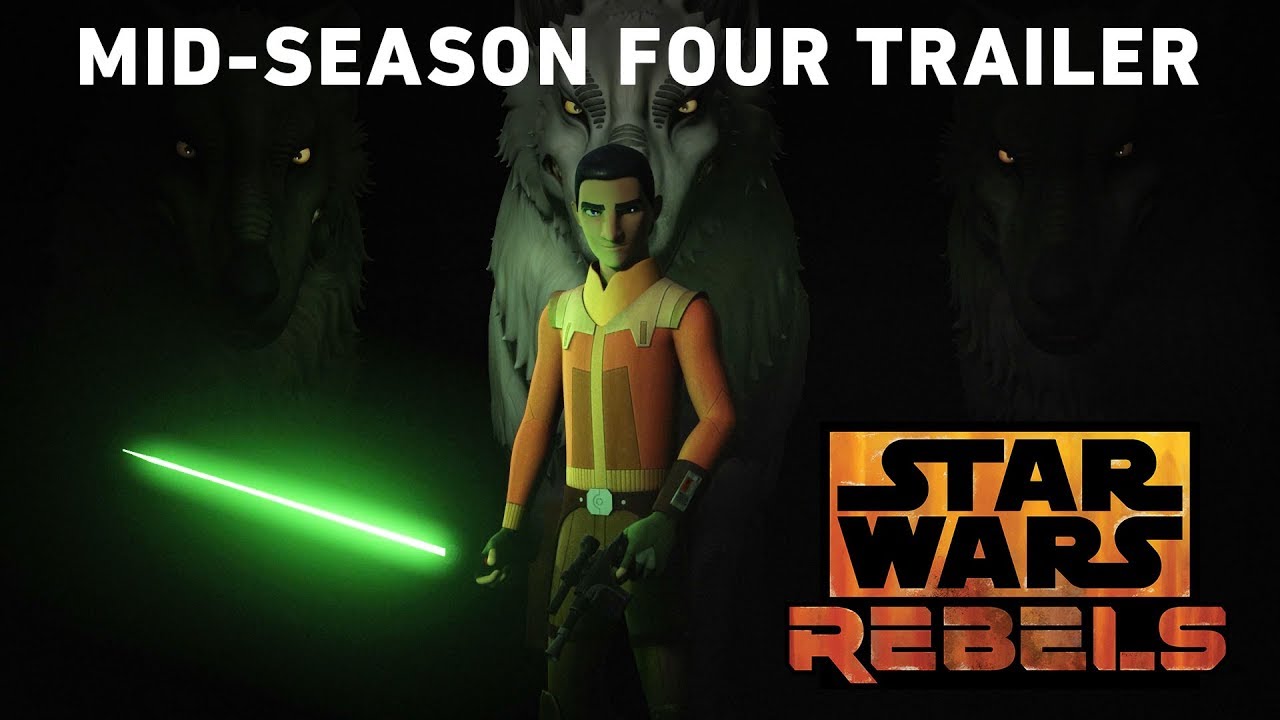 Star Wars Rebels strikes back on Monday, February 19 (9:00 p.m. EDT), on Disney XD, kicking off a string of brand-new episodes, all building toward its grand series finale. The final episodes of the series will unfold over three weeks with two back-to-back episodes premiering every Monday night on Disney XD until its epic 90-minute conclusion on Monday, March 5 (8:30 p.m. EDT). The official key art for the final installments is below — a striking image of the Ghost crew facing the might of the Empire.
In addition, one of Star Wars' greatest villains will make his series debut in these final episodes. As teased in a new Star Wars Rebels trailer (which you can view below), Emperor Palpatine will appear for the first time in the show's history, voiced by actor Ian McDiarmid, who reprises his iconic role from the Star Wars live-action films. Star Wars Rebels is set prior to the original trilogy, when the Emperor reigned and continued to tighten his grip on the galaxy.
The viewing schedule, along with official episode titles, is listed below:
Monday, February 19
Premiere telecasts of "Jedi Night" (9:00 p.m. EST) and "DUME" (9:30 p.m. EST) on Disney XD and will be released on the DisneyNOW App (DisneyNOW.com) at 10:00 p.m. EST.
Monday, February 26
Premiere telecasts of "Wolves and a Door" (9:00 p.m. EST) and "A World Between Worlds" (9:30 p.m. EST) on Disney XD and will be released on the DisneyNOW App (DisneyNOW.com) at 10:00 p.m. EST.
Monday, March 5
Premiere telecasts of "A Fool's Hope" (8:30 p.m. EST) and "Family Reunion – and Farewell" (9:00 p.m. EST) on Disney XD and will be released on the DisneyNOW App (DisneyNOW.com) at 10:00 p.m. EST.
To avoid spoilers and allow fans to experience the episodes together during each telecast, new episodes will be available on VOD and digital platforms the day after their linear premieres. You can catch all previously-aired Star Wars Rebels episodes from Season Four on the DisneyNOW App.
About Star Wars Rebels:
In this final season, the Ghost crew joins the growing Rebel Alliance, struggling to unite against the Galactic Empire. However, when a new Imperial threat arises on Lothal, Ezra leads the crew back to his home world to defeat the oppressive forces of the Empire under the command of cunning Grand Admiral Thrawn. Old friends are reunited and new alliances are forged as the series builds to its epic conclusion.
"Star Wars Rebels" is created by Emmy Award-winning executive producer Dave Filoni ("Star Wars: The Clone Wars"), Academy Award® nominee Simon Kinberg ("X-Men: Days of Future Past") and Emmy nominee Carrie Beck. The Lucasfilm Animation production is executive produced by Filoni and Kinberg, and co-executive produced by Emmy nominee Henry Gilroy.
The returning voice cast includes Freddie Prinze Jr. as Kanan, Vanessa Marshall as Hera, Steve Blum as Zeb, Tiya Sircar as Sabine, Taylor Gray as Ezra, Dee Bradley Baker as Captain Rex, David Oyelowo as Kallus, Forest Whitaker as Saw Gerrera and Lars Mikkelsen as Grand Admiral Thrawn. Warwick Davis joins the cast this season as Rukh, Admiral Thrawn's deadly assassin.
Source :