Bob Iger Announces Multiple New Star Wars Shows for Upcoming Disney Streaming Service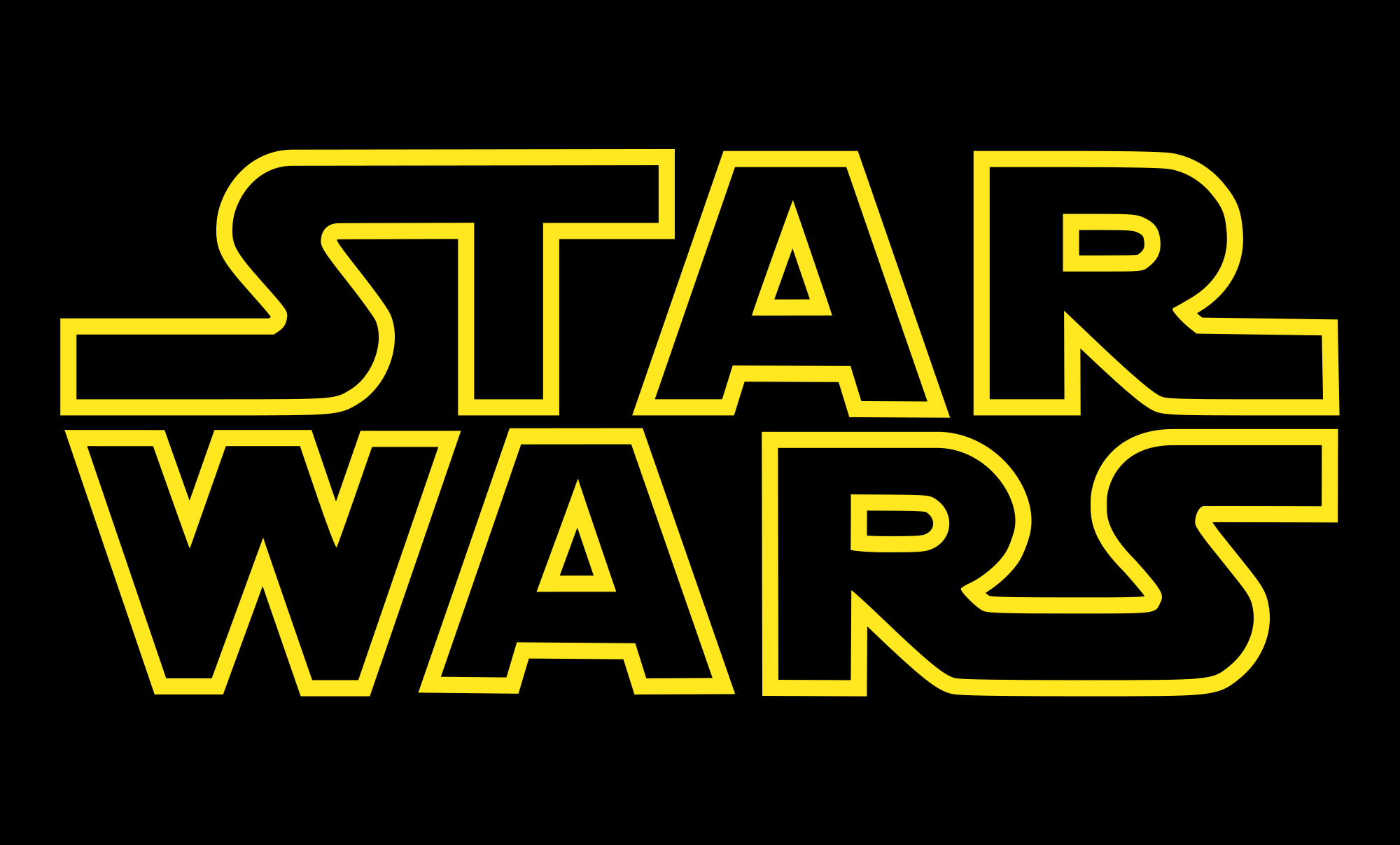 Yesterday Lucasfilm reported that a new series of Star Wars films would be coming, written and produced by Game of Thrones creators David Benioff and D.B. Weiss. Now Bob Iger has made his own announcement concerning the upcoming Disney streaming service, with the announcement of more than one new Star Wars shows currently being planned by Lucasfilm. The news came from a Disney earnings call for the first quarter of the fiscal year.
"We are developing not just one, but a few Star Wars series specifically for the Disney direct to consumer app. We've mentioned that and we are close to being able to reveal at least one of the entities that is developing that for us. Because the deal isn't completely closed, we can't be specific about that," he said during an earnings call Tuesday. "I think you'll find the level of talent … on the television front will be rather significant as well."
Ben Fritz from the Wall Street Journal indicated that Iger said the talent level on these projects would be rather significant.
Disney is developing "not just one but a few Star Wars series" for next year's Disney SVOD service, says Bob Iger. "The level of talent will be rather significant."

— Ben Fritz (@benfritz) February 6, 2018
So what all does this mean? I would guess that in addition to a new animated show coming to Disney XD after the departure of Star Wars Rebels, that we will finally get to see that long talked about live action Star Wars show on this service. We might also see another animated show or two, and might even see Star Wars Detours in some form on the service. We could also see a fan related show or two. Given the success of The Star Wars Show on Youtube, Disney might have plans to port something similar over to their streaming service.
Of course all of this is conjecture on our part, until something official is announced. What are you interested in seeing on the streaming service? Let us know on our various social media sites. Also check out the trailer for Star Wars Detours, that has been sitting on a shelf for half a decade now.
New Star Wars Animation Coming Soon!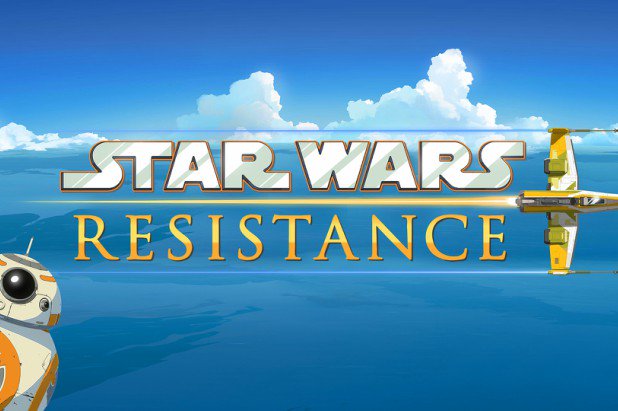 With Star Wars Rebels in our rearview mirror, it comes as no surprise that Disney has started putting things together for a new animated series.
Debuting this fall on Disney Channel before moving to Disney XD, Star Wars Resistance will take place before the events of Star Wars: The Force Awakens and centers on a young pilot, Kazuda Xiono, who is recruited by the Resistance and tasked with a top-secret mission to spy on the growing threat of the First Order.
The voice cast for the new series includes Donald Faison, Bobby Moynihan, Jim Rash. Much to our surprise, Oscar Isaac and Gwendoline Christie will voice their "Force Awakens" counterparts Poe Dameron and Captain Phasma, respectively. It also seems as though BB-8 will also appear.
Star Wars Resistance was created by LucasFilm Animation's Dave Filoni, who served as an executive producer on the last animated show, Star Wars Rebels.
"The idea for Star Wars Resistance came out of my interest in World War II aircraft and fighter pilots," said Filoni. "My grandfather was a pilot and my uncle flew and restored planes, so that's been a big influence on me. There's a long history of high-speed racing in Star Wars, and I think we've captured that sense of excitement in an anime-inspired style, which is something the entire team has been wanting to do for a long time."
As always, leave your thoughts in the appropriate places.
Source :
Taylor Gray Talks Ezra's Journey through Star Wars Rebels
Now that Star Wars Rebels has come to a close, some of the cast have started reflecting on their character's journey through four seasons of the show. In the video above, Taylor Gray talks about Ezra Bridger's journey.
Taylor Gray (the voice of Ezra Bridger) reflects upon his character's journey and expresses thoughts about his growth and ultimate legacy as a Rebel and a Jedi.
About Star Wars Rebels:
In this final season, the Ghost crew joins the growing Rebel Alliance, struggling to unite against the Galactic Empire. However, when a new Imperial threat arises on Lothal, Ezra leads the crew back to his home world to defeat the oppressive forces of the Empire under the command of cunning Grand Admiral Thrawn. Old friends are reunited and new alliances are forged as the series builds to its epic conclusion.
"Star Wars Rebels" is created by Emmy Award-winning executive producer Dave Filoni ("Star Wars: The Clone Wars"), Academy Award® nominee Simon Kinberg ("X-Men: Days of Future Past") and Emmy nominee Carrie Beck. The Lucasfilm Animation production is executive produced by Filoni and Kinberg, and co-executive produced by Emmy nominee Henry Gilroy.
The returning voice cast includes Freddie Prinze Jr. as Kanan, Vanessa Marshall as Hera, Steve Blum as Zeb, Tiya Sircar as Sabine, Taylor Gray as Ezra, Dee Bradley Baker as Captain Rex, David Oyelowo as Kallus, Forest Whitaker as Saw Gerrera and Lars Mikkelsen as Grand Admiral Thrawn. Warwick Davis joins the cast this season as Rukh, Admiral Thrawn's deadly assassin.
Jon Favreau Tapped to Write and Produce Upcoming Live Action Star Wars Television Series
Lucasfilm is excited to announce that Emmy-nominated producer and actor Jon Favreau has signed on to executive produce and write a live-action Star Wars series for Disney's new direct-to-consumer platform. Favreau is no stranger to the Star Wars galaxy having played roles in both the Star Wars: The Clone Wars animated series and in the upcoming Solo: A Star Wars Story.
"I couldn't be more excited about Jon coming on board to produce and write for the new direct-to-consumer platform," says Lucasfilm president Kathleen Kennedy. "Jon brings the perfect mix of producing and writing talent, combined with a fluency in the Star Wars universe. This series will allow Jon the chance to work with a diverse group of writers and directors and give Lucasfilm the opportunity to build a robust talent base."

Favreau is thrilled to be returning to the Star Wars galaxy: "If you told me at 11 years old that I would be getting to tell stories in the Star Wars universe, I wouldn't have believed you. I can't wait to embark upon this exciting adventure."
Disney's collaborations with Favreau extend back a decade, when he helped launch the Marvel Cinematic Universe as director of Iron Man and Iron Man 2 and as an executive producer of the Iron Man and Avengers films for Marvel Studios. For Disney, he directed and produced the massively successful The Jungle Book, which won an Academy Award for its groundbreaking visual effects. He is currently in production on Disney's highly anticipated reimagining of The Lion King, set for release in 2019.
Source :