A Deeper Look at the Character Chirrut Imwe
Hello, everyone, it is that time again where I pluck random Star Wars ideas and thoughts out of my head and try and collate in them into something legible. I am thrilled with the response my first article received for Outer Rim News, so to everyone that took a few minutes to read my random ramblings, thank you very much. In this post, I would like to share my thoughts on possibly my favorite character from Rogue One: A Star Wars Story, and no not the Dark Lord of the Sith himself, I am talking about a brilliant new character introduced to us thanks to Rogue One, the blind warrior Chirrut Imwe.
Before we dive right in, this post will contain Rogue One spoilers, so if you haven't seen the film yet (shame!) then please save this for after you have.
It has been just over a month since the release of Rogue One: A Star Wars Story, and I still cannot stop thinking about it. It isn't just a great Star Wars movie, it is also a great movie, which has introduced us to some amazing characters, which I hope we will see more of in Star Wars Rebels (Saw Gerrera has already appeared in two episodes since it returned from mid-season hiatus) and in future book releases.
The one character that intrigues me more than possibly anyone is the former Guardian of the Whills, Chirrut Imwe, played by the incredible Donnie Yen. When I first found out about the casting of Donnie Yen, to say I was excited was a bit of an understatement. I have also thoroughly enjoyed martial arts films, and Donnie Yen, along with Jet Li are two of my favorite movie martial arts masters.
My excitement was somewhat dwindled after watching Star Wars: The Force Awakens as two other great martial artists, Iko Uwais and Yayan Ruhian from The Raid, didn't really do a great deal, well actually they did nothing apart from getting eaten by a Rathtar. But surely Gareth Edwards wouldn't waste Donnie Yen's talents, and luckily for us, he didn't.
The first fight sequence with Chirrut is incredible and is truly Donnie Yen at his best. The poor Stormtroopers had no idea what to do when the master of the ancient Jedha martial art Zama-Shiwo attacked. Before Chirrut kicked all sorts of Imperial butt, the Stormtroopers underestimated the former Guardian and just assumed he was a local do-gooder. The average Stormtrooper did not have much if any experience with someone, with the training which Chirrut had. The Jedi by this point were just becoming completely obsolete, especially to the cocksure Imperial Military.
When Chirrut struck, the troopers were at a complete loss. Stormtroopers would never have been trained in how to deal with someone like Chirrut, with all their training focusing on blasters and other weapons. After easily dealing with the dozen or so hapless Stormtroopers he does get a helping hand from his trusted partner Baze Malbus. During the initial fight, and Chirrut's first interaction with Jyn, we see that there may be more than meets the eye with this blind warrior.
"The Force is with me and I am one with the Force", a phrase we hear from Chirrut numerous times throughout Rogue One. Could this just be a comforting verse Chirrut recites to himself or is it very literal and he is Force-sensitive? One thing is for sure, Chirrut is not a Jedi.
Thanks to The Clone Wars, we know that the Jedi Council had a very extensive list of all the Force-sensitive children in the Galaxy. Perhaps Chirrut and his parents were visited by a representative of the Jedi Order. Chirrut Imwe is certainly old enough to have been a child before the fall of the Jedi, perhaps his parents declined the offer, or perhaps Chirrut was already blind and the Jedi couldn't offer him a place to be trained. I for one definitely think he is Force-sensitive, but his interpretation and use of the Force is vastly different from the Jedi and the Sith.
Again, thanks to the Clone Wars, we saw for the first time on-screen (albeit the small screen) Force users which were not Jedi or Sith. These two are just the more, well-known users and worshippers of the Force, a bit like how Catholics and Protestants are possibly the two most well-known followers of Christianity (please I do not mean to offend if your opinion differs this is just an example).
According to the Rogue One Visual Dictionary, Chirrut "seemingly lacks Force abilities, this warrior monk has rigorously honed his body through intense physical and mental discipline." The major point to take away from this is "lacks Force abilities", but this doesn't mean that Chirrut is not Force-sensitive, or to put it more like the great man himself, one with the Force.
Chirrut's interpretation of the Force is just different, much like the Nightsister's interpretation is different to the Sith; they may channel the 'dark side', but the two could not be more different. The Rogue One Visual Dictionary clears this up as it briefly explains a bit of history regarding the Guardians of the Whills (Whill was used as an early draft word for the Force by George Lucas) as they did not emphasize the discord between lightness and darkness.
The Guardians believed their approach allows mortal minds to encompass the totality of the Force.  Chirrut Imwe uses the force to enhance his senses (much like the Jedi and Sith), to compensate for his visual impairment. He may not be able to use the Force to move objects or stop the Stormtroopers with a barrage of Force lightning, but highly trained in martial arts or not, I really do not think a non-Force sensitive blind warrior could dispatch away with a dozen Imperial Stormtroopers like Chirrut did to save Cassian and Jyn.
The Jedi and Sith use the Force to gift them abilities normal people could only dream of. Chirrut is simply as he says numerous times throughout Rogue One, he is one with the Force. If the Force is like a river, then Churrit simply allows the river to flow around him.  He welcomes the Force and allows it to aid him. Sensing Jyn thanks to her Kyber Crystal necklace in the middle of a busy market, and shooting down the Tie Fighter on Eadu truly shows that the former Guardian embraces the Force's guidance.
Until next time, Peace is a Lie and, May the Force be With You.
I also recommend you check out the Rogue One Visual Dictionary. It is an incredible source for extra information about all things Rogue One: A Star Wars Story.
New Han Solo Premium Format Figure from Sideshow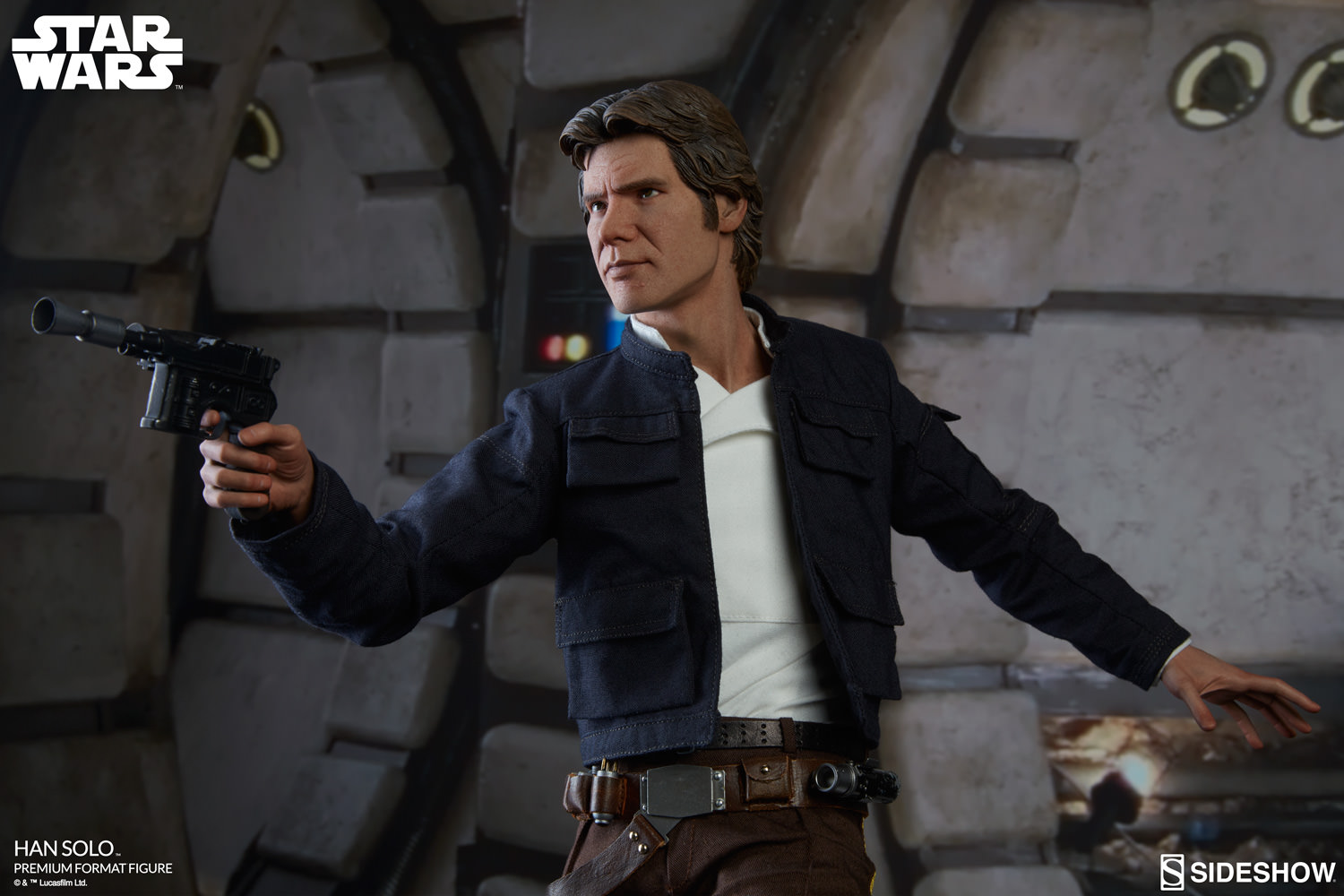 Sideshow Collectibles has released official images and details for their upcoming Han Solo Premium Format Figure!  Check out all the details and photos of the upcoming statue below!
He just got back from making the Kessel Run, and now he's ready to join your collection- Sideshow is proud to present the Han Solo Premium Format Figure.
For the look of this figure, Han Solo has been brought to life straight from Star Wars Episode V: The Empire Strikes Back.  His detailed portrait has been sculpted to capture the likeness of Harrison Ford.
The Han Solo Premium Format Figure has an authentic Episode V costume sewn from fabric and leather elements to give his look an added sense of realism, down to the details of his belt.
Taking an action stance with his blaster, Han is ready to shoot first when his enemies come to collect what he owes.  He stands on top of a Millennium Falcon inspired base to complete the scene, proving this smuggling scoundrel has the heart of a rebel.
The Exclusive edition of this statue comes with a right hand equipped with an E-11 blaster for additional display options.
No time to discuss this as a committee, pre-order the regular edition of the Star Wars Han Solo Star Wars Premium Format(TM) Figure, or pre-order the exclusive Star Wars Han Solo Star Wars Premium Format(TM) Figure edition, from Sideshow Collectibles!
Artists:
Rachel Roubicek (Design)
Jean-Paul Mavinga (Design)
Matt Black (Design & Sculpt)
Daniel Staig (Design & Sculpt)
Tom Gilliland (Design)
Trevor Grove (Sculpt)
Tim Niver (Sculpt)
Adam Smith (Mold & Cast)
Chadwick Anderson (Mold & Cast)
Wan Lee (Paint)
Bernardo Esquivel (Paint)
Esther Skandunas (Costume Fabrication)
The Sideshow Design and Development Team
ADDITIONAL DETAILS & DIMENSIONS
Expected to Ship
May 2018 – Jul 2018
Item shown is a prototype. When shipped, the final production piece may differ in appearance.
Product Size – 20″ H (508mm) x 14″ W (355.6mm) x 15″ L (381mm)*
Product Weight – 15.00 lbs (6.8 kg)*
Dimensional Weight – TBD
Int'l Dim. Weight – TBD
* Size and weight are approximate values.
SKU – 3005001
UPC – 747720233775
Source :
Hot Toys Reveals The Empire Strikes Back Princess Leia Figure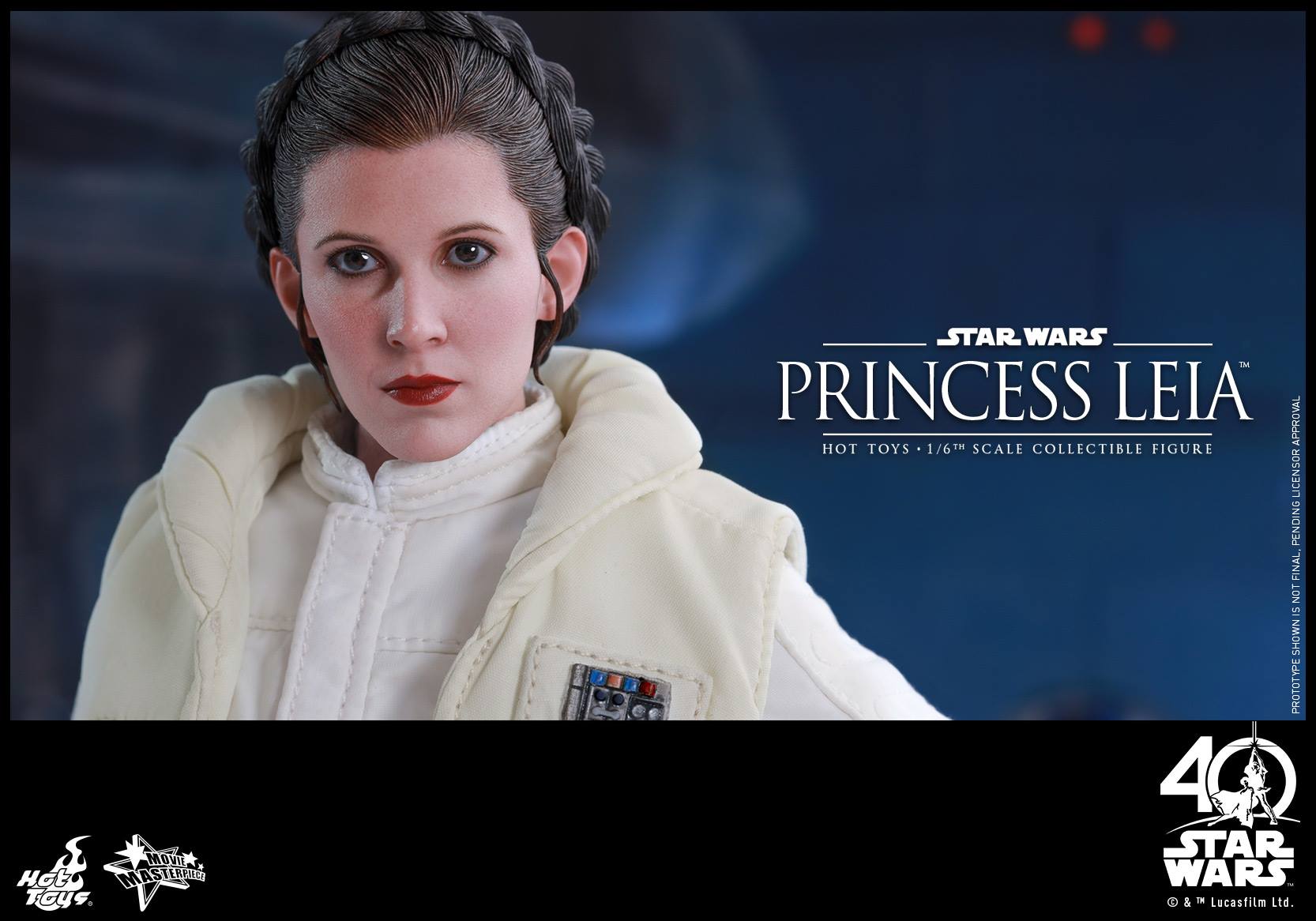 To kick off the official day known as Star Wars Day, Hot Toys has revealed a new 1/6 scale Star Wars figure. The company has released photos and details for their Star Wars: Episode V – The Empire Strikes Back Princess Leia Figure. Princess Leia is featured in her Hoth outfit. The figure includes multiple interchangeable gloved and regular hands, a breathing mask, goggles, a welding torch, a blaster pistol and a specialized figure stand.
You can check all the details below and you can Pre-Order your Princess Leia Figure now from Sideshow Collectibles.
Star Wars: The Empire Strikes Back – Princess Leia 1/6th scale Collectible Figure

The strong and fearless Princess Leia holds a very special place in many Star Wars fans' heart. With her courageous personality and dedication to end the tyranny of the Empire, she ranks among the galaxy's greatest heroes and one of the most beloved heroines of all time.

Today, Hot Toys is proud to officially present the Princess Leia 1/6th scale collectible figure from Star Wars: The Empire Strikes Back!

The highly-accurate collectible figure is specially crafted based on the appearance of Princess Leia in the film. Featuring a newly developed head sculpt with stunning likeness, sophisticated tailoring of Leia's outfit as seen in the battle of Hoth, an assortment of weapon and accessories, and a specially designed snow-theme figure stand, this collectible captures all of the details of the great Rebel leader.

A long time in the making, the 1/6th scale Princess Leia collectible demonstrates undoubted quality. The dearest princess will surely become a cherished addition to all Star Wars fans' collection!

Specifications

Product Code: MMS423
Product Name: Princess Leia
Height: Approximately 26 cm tall
Points of Articulations: 28
Special Features: Newly developed head sculpt with movie-accurate facial expression and make-up, Detailed hair sculpture of Princess Leia in the battle of Hoth, – Each piece of head sculpt is specially hand-painted
Artists: Head Sculpted by So Young, Lee
Head Painted by JC. Hong
Head Art Directed by JC. Hong

Special features of the 1/6th scale Princess Leia Collectible Figure:

Authentic and detailed likeness of Carrie Fisher as Princess Leia in Star Wars: Episode V The Empire Strikes Back
Newly developed head sculpt with movie-accurate facial expression and make-up
Detailed hair sculpture of Princess Leia in the battle of Hoth
Body with over 28 points of articulations
Approximately 26 cm tall
Eight (8) pieces of interchangeable hands including:
One (1) pair of relaxed hands
One (1) welding torch holding right hand
One (1) pair of blaster holding gloved hands
Three (3) accessory holding gloved right hands
Each piece of head sculpt is specially hand-painted

Costume:

One (1) sophisticated tailored off-white color jumpsuit
One (1) beige color vest
One (1) pair of grey color boots

Weapon:

Accessory:

One (1) pair of safety goggles
One (1) welding torch
One (1) breath mask
Specially designed rectangular-shaped figure stand with Princess Leia nameplate and Star Wars logo
No release date has been given for this figure at this time.
Star Wars Episode IX Official Release Date Revealed!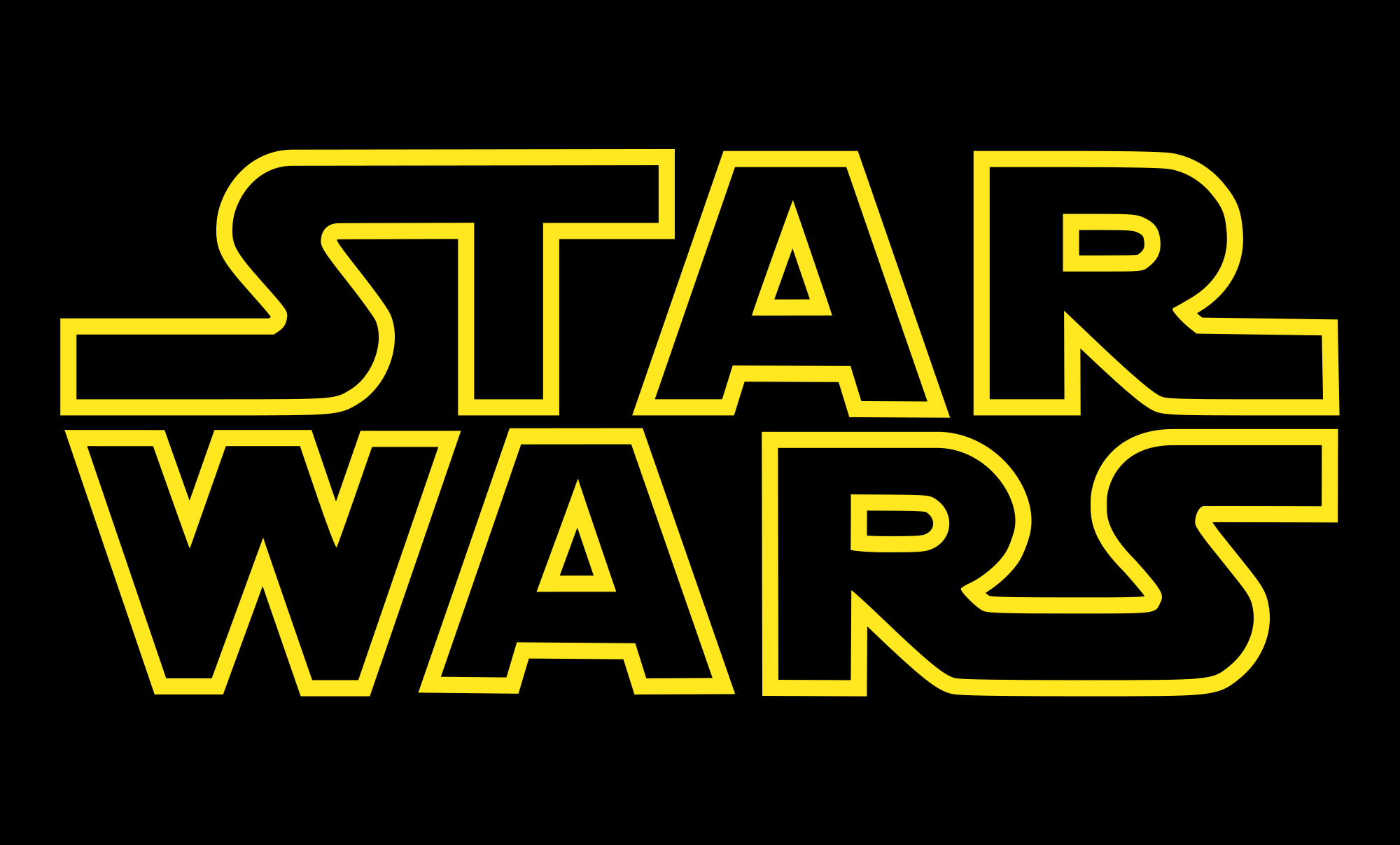 If you were wondering when Star Wars Episode IX was going to be released, then look no further!  The Star Wars Episode IX Official release date is May 24, 2019!  The news comes from an official release from StarWars.com.
The Walt Disney Company and Lucasfilm announced today two major upcoming release dates.

Star Wars: Episode IX is now set for release on May 24, 2019. Directed by Colin Trevorrow, the film will close out the third Star Wars trilogy.

In addition, the fifth chapter of the Indiana Jones series is now confirmed for a July 10, 2020 release. Both Steven Spielberg, director of every Indiana Jones film, and star Harrison Ford will return.
It looks like Lucasfilm is sticking with the May release dates going forward.  This is unfortunate as many people actually enjoyed the December time frame for Star Wars.  It allowed people to get more views in during the holiday break.
What are your thoughts concerning this news?  Are you happy with the continued May timeframe, or would you rather have the Christmas release?  Leave your thoughts in the appropriate places…
Source :