First 'The Last Jedi' TV Spot Appears Online
Get ready for the marketing event of the year! Now that we have an official trailer, and we are a little over a month away from the premiere, get ready to be spoiled, or not, it's your choice. We now have the first Star Wars: The Last Jedi TV spot to dissect.
Warning Possible SPOILER material below, or if you watch the teaser above so be warned! Continue at your own peril!
–
–
–
–
–
The new teaser gives us a look at Luke on the Millennium Falcon, and a few other various new shots from the film. As always, you can discuss on our various social media sites. Enjoy!
About Star Wars: The Last Jedi:
Star Wars: The Last Jedi hits North American theaters on December 15, 2017. Directed by Rian Johnson and starring Mark Hamill, Carrie Fisher, John Boyega, Daisy Ridley, Oscar Isaac, Benicio del Toro, Laura Dern, Jimmy Vee, and more! Music will be composed by John Williams.
Official Hascon Star Wars Product Images
Hasbro marketing has sent over official images of some of the Star Wars items on display at Hascon.  The Hascon Star Wars product images include:
Darth Vader Role Play Helmet
3.75 Vintage Collection
First Order Stormtrooper
Jyn Erso
Kylo Ren
Rebel Soldier
Rey (Jakku)
3.75 The Last Jedi:
DJ
General Leia
Luke Skywalker (Jedi Exile)
Rey (Island Journey)
Rose (First Order Disguise), BB-8, BB-9E
Obi Wan Kenobi
R2-D2
Yoda
6 Inch Black Series:
Captain Poe Dameron
Elite Praetorian Guard
Finn – First Order Disguise
Rose
Supreme Leader Snoke
Dave Prowse Officially Retiring from the Convention Circuit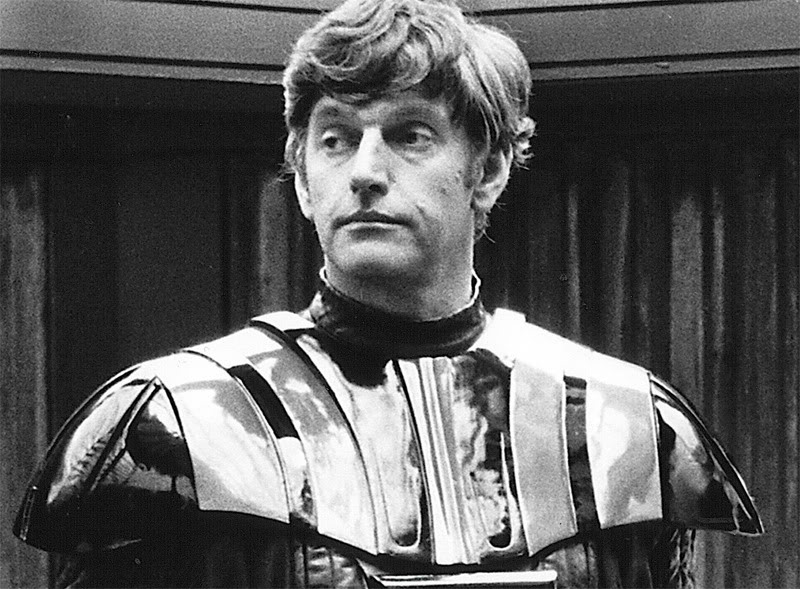 The original Dark Lord of the Sith has decided to officially retire from the convention circuit. Dave Prowse played the iconic role of Darth Vader in the original trilogy of Star Wars films. While he was not the man revealed under the mask in Return of the Jedi (that was Sebastian Shaw), nor was he the voice (that was James Earl Jones), he was the man that breathed life into the character and gave us a terrifying build of a man.
Dave Prowse has always been a constant at fan conventions, but in recent years his health has been declining, and he was also diagnosed with dementia.
Prowse was a former body builder prior to landing the role of the iconic Darth Vader.  Due to his height and build, he was a go-to-guy for many roles in TV from the late 60's to the mid 80's.
His agents, Alliance Agents, posted this information this evening.
As posted on his official Facebook page, Sadly due to his health, Dave Prowse will be retiring at the end of the year. His family have asked that there are no further convention bookings made.

Dave will be working remaining bookings that are easy to get to and do not require an overnight stay, however there are likely to be a number of cancellations.

These are the wishes of Dave's family, so please can people remain respectful of this and understand when these cancellations have to be made.

Dave's health and well being must now take priority.

For the time being Dave will continue to take part in private signings at home.
A truly huge loss for the fan community.  We at OuterRimNews want to congratulate David for his huge contributions to the Star Wars mythos, and wish him well in his retirement.
A Look Back at Dragon Con 2017
What an adventure! I've been going to Dragon*Con since 2007, which was a very exciting time. This was the first time I ever got to meet my Star Wars heroes like David Prowse, Peter Mayhew (who I also got to ride in an elevator with), and my personal favorite, Ray Park!
Flash forward ten years later. I'm now in my 30s, my feet hurt, my back hurts, I'm seeing new fandom that I'm either not as in to or I have no clue what it is. One thing that IS still the same? STAR WARS FANDOM! The cosplay this year was just as great as I've seen it in the past. There were really great Star Wars panels that were way more accessible than what I experienced at Celebration 2017. Overall, I was fueled by one specific mission: to get my favorite Star Wars novels signed by my favorite authors. One author in particular was CLAUDIA GRAY!!!
When I knew she was going to be attending the convention, I was that much more excited for Labor Day weekend to get here. My plan was to take as many pictures as I could, attend as many panels as I could squeeze in, and bring essential novels to get signed by at least Gray and the great Timothy Zahn. As particular as I am about my Star Wars library, I felt the risk of minor damage necessary to get the books to Dragon Con so that I could get those personalized signatures that would make my geek heart warm. Not only that, but I would get to tell Claudia how much I admired her work so far and how essential she was to the new canon.
After deciding to take Lost Stars, Bloodlines, Thrawn, and Phasma (and wrapping each one several times over with plastic bags) I journeyed to Atlanta, GA where 80,000+ fellow geeks converged downtown to share in their love of just about any geekdom you can think of, as well as party like there's no tomorrow. Let's be real, there's a reason they call Dragon*Con "Nerdi Gras". I was able to take a lot of great cosplay pictures, especially people dressing as their favorite and/or creative Star Wars characters.
In regards to the authors in attendance, I was able to attend an autograph session with Timothy Zahn and share my love of his new book Thrawn as well as watch him get excited talking about the initial Thrawn reveal during the Star Wars Rebels Season 3 live stream at Star Wars Celebration 2016. I already have a few of Zahn's signatures with previous books, but I was very happy to have him sign his first book in the new canon. Let's just say I skipped away a very happy fanboy.
I was also able to attend a really cool Force Friday II event with my podcast co-host Ashley Wilbanks, which was basically a panel featuring Claudia Gray and Delilah S. Dawson where they answered questions and signed copies of their new books Leia: Princess of Alderaan and Phasma respectively, with both being sold at the panel.
The rest of the weekend was spent taking more pictures and browsing all the vendors  that Dragon*Con had to offer, but my main mission was to have Claudia Gray sign my two other books left over that I wasn't able to get signed at her panel, since she was only signing copies of her new book. Things were starting to not look promising due to not being able to find where the authors normally were stationed, but lo and behold: The GRAY CORNER!!!
Some friends and I were able to come back later to this glorious location and meet up with Claudia to have her sign our books and chat with us. I can't say enough great things about Ms. Gray. She was super sweet, very accommodating, and was very humble despite the shower of adoration and worship coming from us. I was able to witness my friend Brittany, who's also a newer Star Wars EU fan, completely freak out when meeting her idol and it was a beautiful thing getting to see someone meet their hero and get to actually talk with them and express how much they love their work.
This was definitely the perfect end to my time at Dragon Con 2017 and I hope everyone else in attendance had as much fun as I did. Until next year!