An Introduction to the Starfighter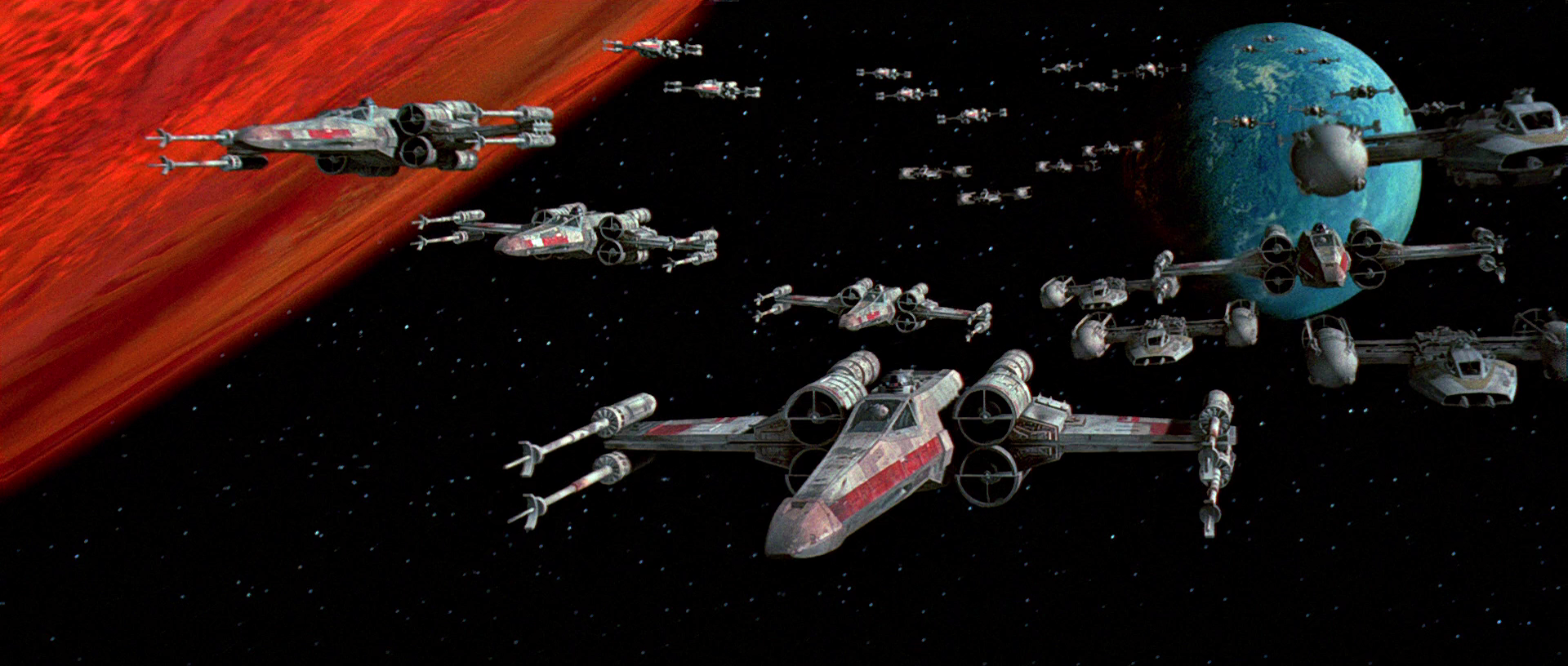 One of the most iconic images from the Star Wars saga is that of the starfighter. Be it the cold, gray hull of the Imperial TIE Fighters, or the lightning fast X-Wings used by the Rebel Alliance, starfighters were used by literally every faction within the Star Wars universe. In this series we are going to examine the development of the starfighter, its history, and use. We will be looking at several of the more prominent designs from different eras, and seeing what goes into these crafts that have proven so vital in the fight for freedom across the galaxy.
Origins of the starfighter:
From the earliest days of warfare, sentient species across the galaxy have developed independent forms of aerial combat on millions of worlds, scattered across the galaxy. It is from this basis that the modern starfighter would evolve.
Designed as a small, one or two seat spacecraft, starfighters are short range craft, and are used by both civilian organizations for planetary defense, as well as galactic militaries like the Empire. Starfighters are typically deployed for patrol, escort of larger vessels, force projection, and reconnaissance.
These ships are powered by small reactors, and utilize multiple ion engines for propulsion. Starfighters are equipped with repulsorlift drives used for atmospheric maneuvers, as well as landing and take off. Most are lightly armored, and some are equipped with hyperdrives and defensive shielding. They are agile, fast, and in some cases, difficult to fly, like the Verpine B-Wing assault fighter.
What they lack in defensive capabilities, starfighters make up for in armament. Depending upon the design of the ship, as well as the mission profile, starfighters may be equipped with multiple heavy laser cannons, some of which are capable of inflicting serious damage to capital ships. The Taim and Bak KX9 cannons mounted on the Incom T-65 series X-Wing Fighter, are an example of this, as they are designed for both engaging enemy fighters, as well as strafing larger ships, such as Imperial Star Destroyers.
Fighters like those used by the Alliance are also equipped with proton torpedo launchers, which can punch through the defensive shields of most vessels. Fighters generally carry around eight of the Krupx MG7-A micro proton torpedoes, which has a maximum effective range of six hundred meters. Other specialist armaments and load outs on starfighters include ion cannons, like those used on the Koensayr BTL4 Y-Wings, and concussion missiles.
Starfighters were generally divided into two categories: snubfighters, which were capable of attaching both ground targets and warships, and space superiority starfighters, which were designed to engage and destroy enemy fighters. While these roles may be defined, the lines have often been blurred in combat. While well funded militias and militaries have enjoyed devoting their fighters to one role or another, other organizations which are less well funded, and under equipped, may have adapted specific craft to function in multiple roles, such as the Rebel Alliance.
Early planet based snubfighters suffered operational limitations, until the introduction of advanced inertial compensators and onboard astromechs for support, which greatly increased their operational capabilities.
In planetary defense, starfighters have seen use in localized conflicts, by providing both air support to ground forces, as well as enemy air and ground based targets. When a planet is attacked from an outside threat, such as an enemy warship, the advantages become apparent for ground based fighters, as they can quickly launch from their bases, and conduct strafing runs on orbital targets, like a pirate vessel, obliterating it with volleys of proton torpedoes. A historical example of this type of assault was conducted by the Theed fighter group stationed on Naboo. A handful of N-1 starfighters launched a defensive attack against orbiting Separatist forces blockading the planet.
This type of employment of starfighters is only successful when the targets are within striking distance, as all starfighters are short range craft. Though it is possible for hyperdrive equipped fighters to make an inter system jump, long range system defense and patrol is generally assigned to larger gunboats or Corvettes.
A typical deployment for starfighters and their support elements requires them to operate from a larger vessel. In many instances, converted bulk freighters have been used to ferry starfighters, while larger frigates and cruisers served as protection. For the Empire, this issue was resolved with the design of the Star Destroyers, which were both heavily armed and armored, and served the role of both battleship and carrier for it's TIE squadrons.
Once the Mon Calamari joined the ranks of the Rebel Alliance, they began converting their passenger liners and research vessels into warships as well. Eventually, all new Mon Calamari cruisers of the MC75 series and larger were equipped with flight decks to house Alliance starfighters, with the larger MC80 and MC90 series warships operating as dedicated carriers for multiple squadrons of fighters.
We've examined the origins of the starfighter, as well their roles and how they are utilized in combat. In our next installment, we will continue our series by taking an in depth look at two types of starfighter from the Old Republic era.
New Han Solo Premium Format Figure from Sideshow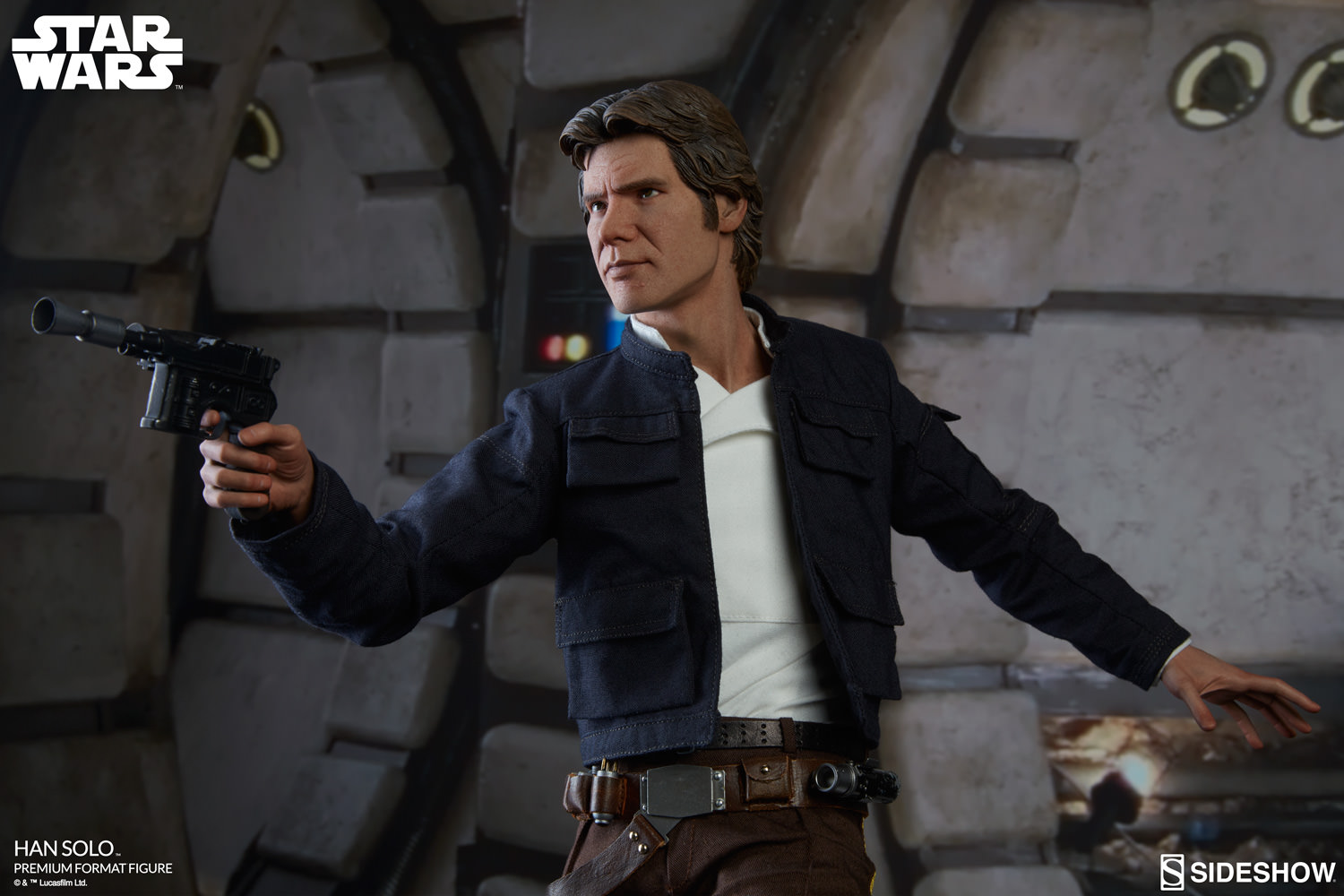 Sideshow Collectibles has released official images and details for their upcoming Han Solo Premium Format Figure!  Check out all the details and photos of the upcoming statue below!
He just got back from making the Kessel Run, and now he's ready to join your collection- Sideshow is proud to present the Han Solo Premium Format Figure.
For the look of this figure, Han Solo has been brought to life straight from Star Wars Episode V: The Empire Strikes Back.  His detailed portrait has been sculpted to capture the likeness of Harrison Ford.
The Han Solo Premium Format Figure has an authentic Episode V costume sewn from fabric and leather elements to give his look an added sense of realism, down to the details of his belt.
Taking an action stance with his blaster, Han is ready to shoot first when his enemies come to collect what he owes.  He stands on top of a Millennium Falcon inspired base to complete the scene, proving this smuggling scoundrel has the heart of a rebel.
The Exclusive edition of this statue comes with a right hand equipped with an E-11 blaster for additional display options.
No time to discuss this as a committee, pre-order the regular edition of the Star Wars Han Solo Star Wars Premium Format(TM) Figure, or pre-order the exclusive Star Wars Han Solo Star Wars Premium Format(TM) Figure edition, from Sideshow Collectibles!
Artists:
Rachel Roubicek (Design)
Jean-Paul Mavinga (Design)
Matt Black (Design & Sculpt)
Daniel Staig (Design & Sculpt)
Tom Gilliland (Design)
Trevor Grove (Sculpt)
Tim Niver (Sculpt)
Adam Smith (Mold & Cast)
Chadwick Anderson (Mold & Cast)
Wan Lee (Paint)
Bernardo Esquivel (Paint)
Esther Skandunas (Costume Fabrication)
The Sideshow Design and Development Team
ADDITIONAL DETAILS & DIMENSIONS
Expected to Ship
May 2018 – Jul 2018
Item shown is a prototype. When shipped, the final production piece may differ in appearance.
Product Size – 20″ H (508mm) x 14″ W (355.6mm) x 15″ L (381mm)*
Product Weight – 15.00 lbs (6.8 kg)*
Dimensional Weight – TBD
Int'l Dim. Weight – TBD
* Size and weight are approximate values.
SKU – 3005001
UPC – 747720233775
Source :
Hot Toys Reveals The Empire Strikes Back Princess Leia Figure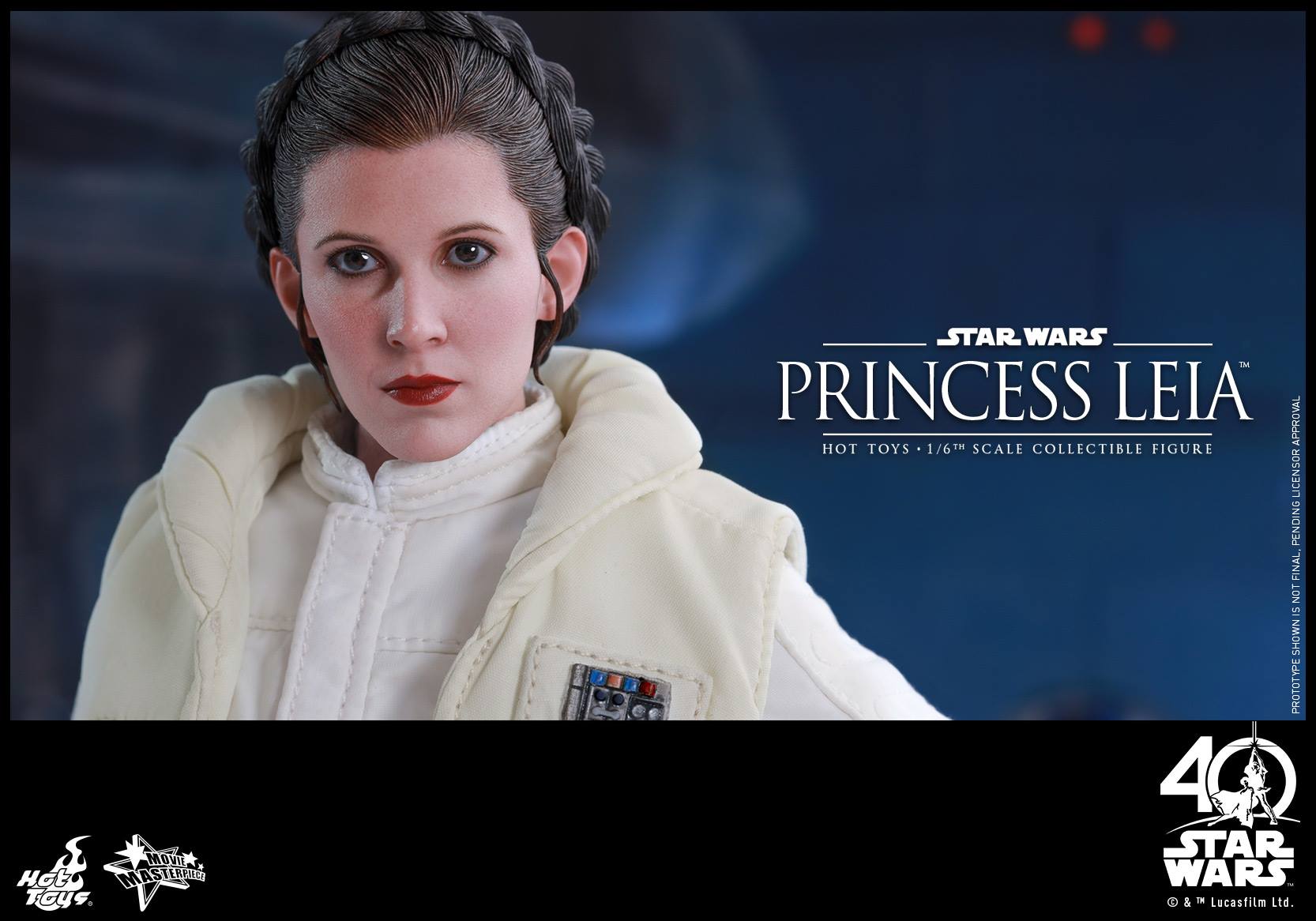 To kick off the official day known as Star Wars Day, Hot Toys has revealed a new 1/6 scale Star Wars figure. The company has released photos and details for their Star Wars: Episode V – The Empire Strikes Back Princess Leia Figure. Princess Leia is featured in her Hoth outfit. The figure includes multiple interchangeable gloved and regular hands, a breathing mask, goggles, a welding torch, a blaster pistol and a specialized figure stand.
You can check all the details below and you can Pre-Order your Princess Leia Figure now from Sideshow Collectibles.
Star Wars: The Empire Strikes Back – Princess Leia 1/6th scale Collectible Figure

The strong and fearless Princess Leia holds a very special place in many Star Wars fans' heart. With her courageous personality and dedication to end the tyranny of the Empire, she ranks among the galaxy's greatest heroes and one of the most beloved heroines of all time.

Today, Hot Toys is proud to officially present the Princess Leia 1/6th scale collectible figure from Star Wars: The Empire Strikes Back!

The highly-accurate collectible figure is specially crafted based on the appearance of Princess Leia in the film. Featuring a newly developed head sculpt with stunning likeness, sophisticated tailoring of Leia's outfit as seen in the battle of Hoth, an assortment of weapon and accessories, and a specially designed snow-theme figure stand, this collectible captures all of the details of the great Rebel leader.

A long time in the making, the 1/6th scale Princess Leia collectible demonstrates undoubted quality. The dearest princess will surely become a cherished addition to all Star Wars fans' collection!

Specifications

Product Code: MMS423
Product Name: Princess Leia
Height: Approximately 26 cm tall
Points of Articulations: 28
Special Features: Newly developed head sculpt with movie-accurate facial expression and make-up, Detailed hair sculpture of Princess Leia in the battle of Hoth, – Each piece of head sculpt is specially hand-painted
Artists: Head Sculpted by So Young, Lee
Head Painted by JC. Hong
Head Art Directed by JC. Hong

Special features of the 1/6th scale Princess Leia Collectible Figure:

Authentic and detailed likeness of Carrie Fisher as Princess Leia in Star Wars: Episode V The Empire Strikes Back
Newly developed head sculpt with movie-accurate facial expression and make-up
Detailed hair sculpture of Princess Leia in the battle of Hoth
Body with over 28 points of articulations
Approximately 26 cm tall
Eight (8) pieces of interchangeable hands including:
One (1) pair of relaxed hands
One (1) welding torch holding right hand
One (1) pair of blaster holding gloved hands
Three (3) accessory holding gloved right hands
Each piece of head sculpt is specially hand-painted

Costume:

One (1) sophisticated tailored off-white color jumpsuit
One (1) beige color vest
One (1) pair of grey color boots

Weapon:

Accessory:

One (1) pair of safety goggles
One (1) welding torch
One (1) breath mask
Specially designed rectangular-shaped figure stand with Princess Leia nameplate and Star Wars logo
No release date has been given for this figure at this time.
Star Wars Episode IX Official Release Date Revealed!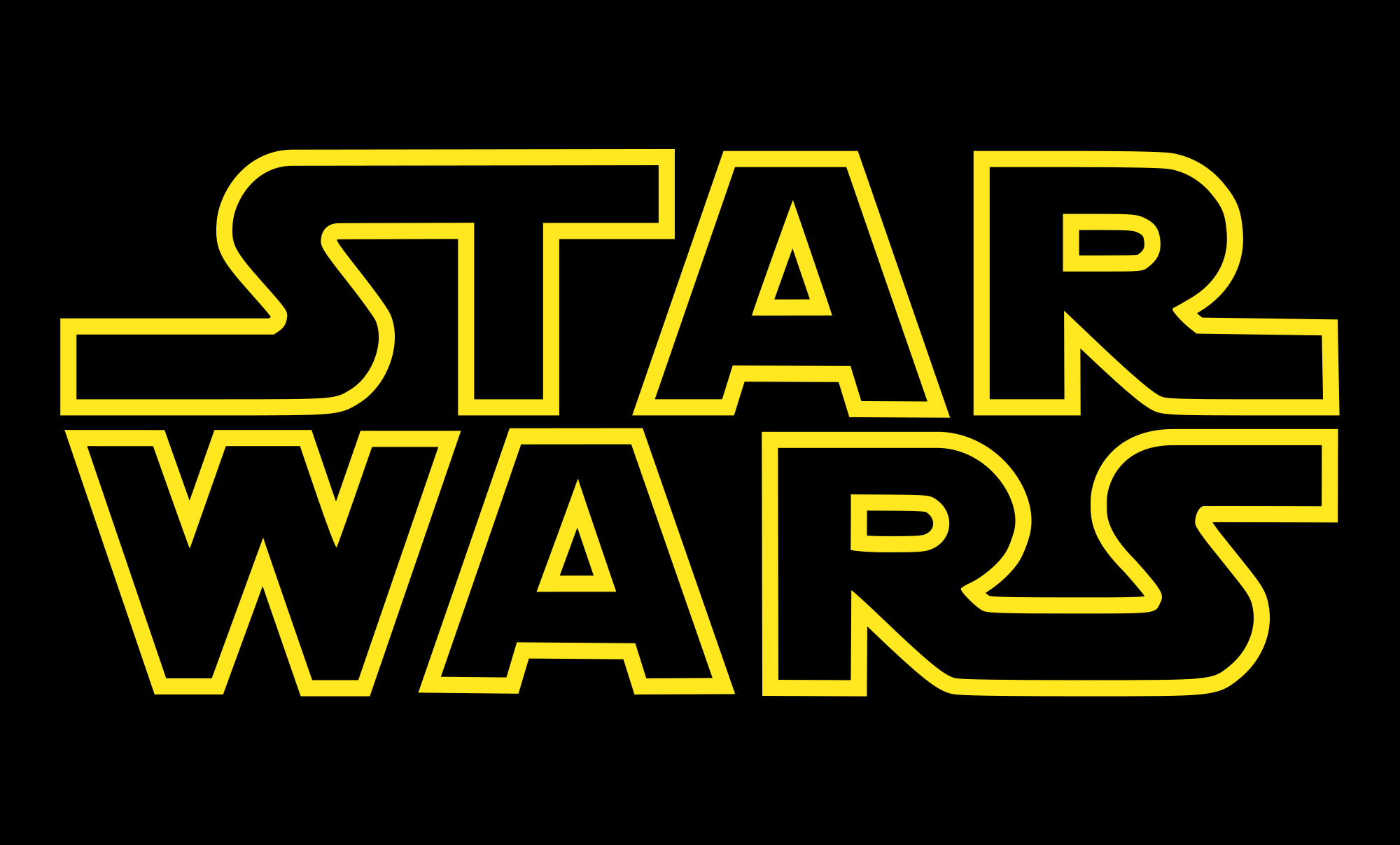 If you were wondering when Star Wars Episode IX was going to be released, then look no further!  The Star Wars Episode IX Official release date is May 24, 2019!  The news comes from an official release from StarWars.com.
The Walt Disney Company and Lucasfilm announced today two major upcoming release dates.

Star Wars: Episode IX is now set for release on May 24, 2019. Directed by Colin Trevorrow, the film will close out the third Star Wars trilogy.

In addition, the fifth chapter of the Indiana Jones series is now confirmed for a July 10, 2020 release. Both Steven Spielberg, director of every Indiana Jones film, and star Harrison Ford will return.
It looks like Lucasfilm is sticking with the May release dates going forward.  This is unfortunate as many people actually enjoyed the December time frame for Star Wars.  It allowed people to get more views in during the holiday break.
What are your thoughts concerning this news?  Are you happy with the continued May timeframe, or would you rather have the Christmas release?  Leave your thoughts in the appropriate places…
Source :