Kill Some Time with the Hot Wheels 'Star Wars: A New Road' Parody Video
Looking to kill some time at work this morning?  Why don't you give this new Star Wars Hot Wheels parody video a try.  In the video, Star Wars: A New Hope is recreated with Star Wars themed Hot Wheels cars.  Of course there is a little nod to another film in there as well.
So take three minutes with your cup of coffee, and enjoy this little short.
A hilarious Star Wars parody with the classic roles played by Hot Wheels character cars! The rebels must work together to defeat the Galactic Empire and save the galaxy! May the fourth be with you.
Find the Star Wars Hot Wheels character car collection here: http://po.st/HW_StarWarsCars
About Hot Wheels:
For nearly 40 years, Hot Wheels has been passionate about creating the coolest and craziest toy cars and racetracks. From a line of 16 small 1:64-scale die-cast vehicles, today Hot Wheels has evolved into a a global lifestyle brand dedicated to fast action and over-the-top, epic stunts.
[amazon_link asins='B015YXM0JQ,B01BGQOA4I,B00XS04U96,B00MK0Z66G,B01CU4ITP6,B01CVC9WS0,B01B7G3NUY,B016APHZLU,B01CVC9OTM' template='ProductCarousel' store='orn06-20′ marketplace='US' link_id='694a5270-3181-11e7-88a0-a3e8400d91b8′]
Incredible Fan Video Solo Anime Teaser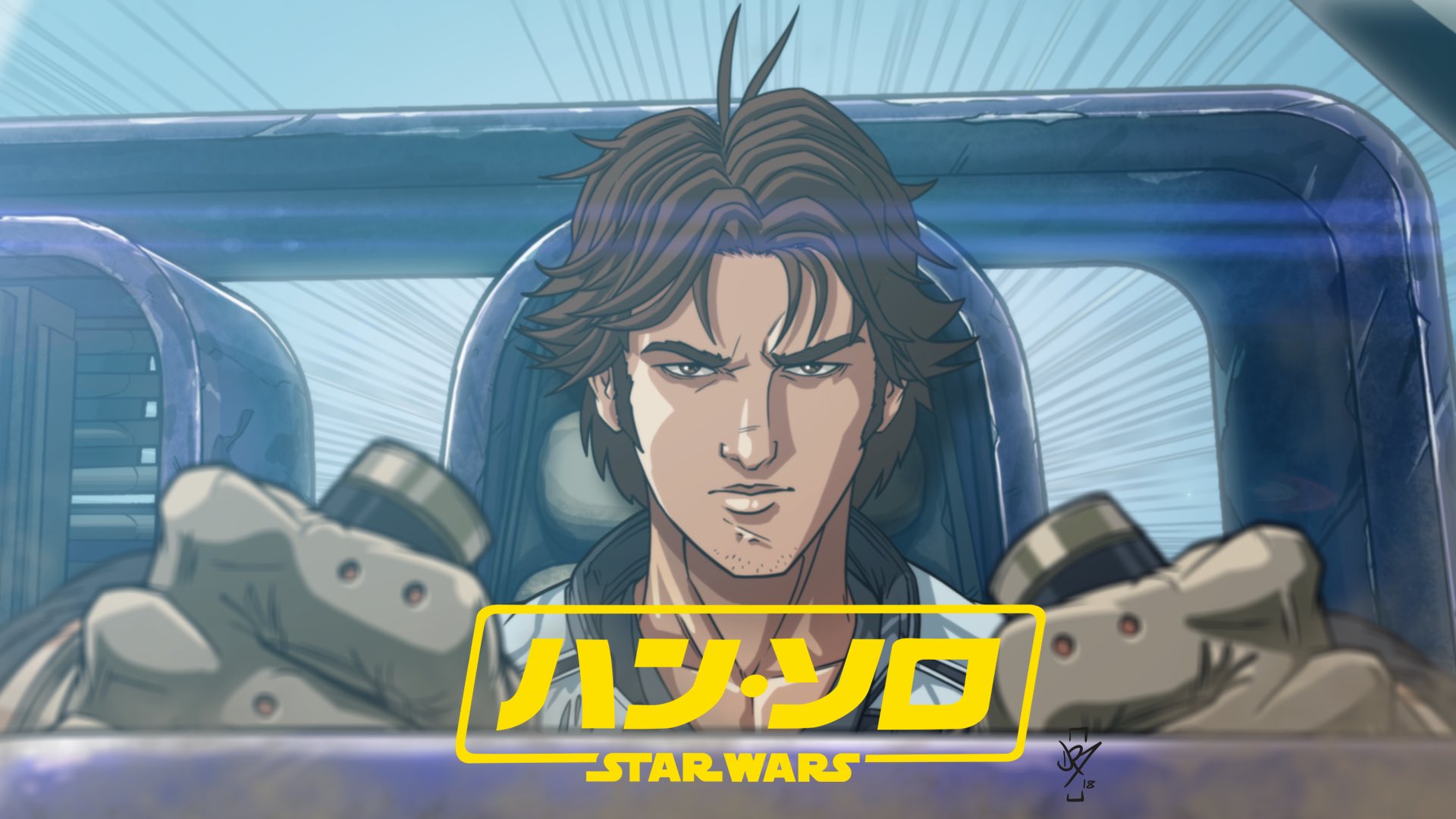 Youtube user Daz Tibbles (Darren Tibbles), has released another fantastic Star Wars anime video, that you have to see to believe! Daz gave himself a four day challenge to create this fan animation, and from my point of view, what he is able to do in four days is nothing short of miraculous.
Lucasfilm, if you are reading, find a place for this guy at your company. He is a superb talent! Just imagine the work that he could produce, if he had a legitimate budget and time. Star Wars screams to be turned into a proper anime, and this guy definitely has the chops to pull it off.
Check out the amazing video above.
FAN EDIT: Bruce Lee Fights with Lightsabers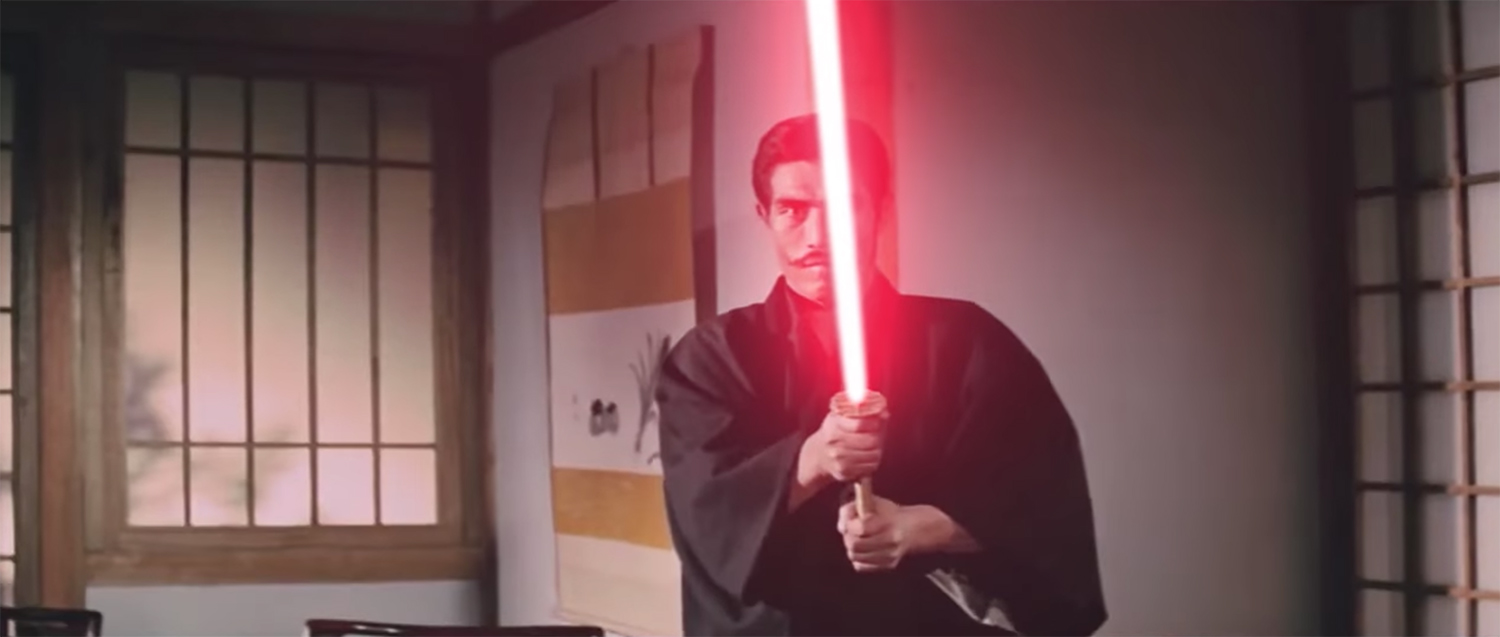 The talent of people on the Internet never ceases to amaze. Youtuber Patrick Nan, has taken a fantastic scene from the Bruce Lee film Fists of Fury, and added a fantastic lightsaber effect to the weapons.
The real question would be, could Bruce Lee survive swinging lightsaber nunchaku the way he does. You decided in your own personal head-canon. In the meantime, check out the awesome video above.
About Patrick Nan's Youtube Page:
The Last Jedi Ending Recreated in 16-Bit Style
SPOILERS – If you haven't seen Star Wars: The Last Jedi, then turn away! This fan recreation will ruin the ending of the film. If you have seen it, then enjoy this faithful 16-bit recreation of that fateful scene between two iconic characters by the very talented John Stratman. This recreation is just one of the great 8 and 16-bit fan recreations that have popped up over the years.
Check out the new video above.
Remember that bit in Star Wars: The Last Jedi where Luke Skywalker fought Kylo Ren? Yeah well this is that but it's 16 bit by animator John Stratman. What a world.
About Star Wars: The Last Jedi:
Star Wars: The Last Jedi is currently at theaters nationwide. Directed by Rian Johnson and starring Mark Hamill, Carrie Fisher, John Boyega, Daisy Ridley, Oscar Isaac, Benicio del Toro, Laura Dern, Jimmy Vee, and more! Music will be composed by John Williams.