Customizing the Hasbro Star Wars First Order Snowspeeder Vehicle
As an ultra-passionate fan of Star Wars, most of my time is consumed with my studies. That is, ship and weapon design. Being the not so casual autistic genius that I am, I spend hundreds of hours researching the technical stuff within the Star Wars universe. One of the things that fascinated me the most about Star Wars is that the ships are beat up, dirty, and greasy. They feel and look real. So when I began collecting Star Wars toys, the super bright plastics didn't appeal to me, as they look anything, but realistic. I wanted my toys to resemble the ships that I had seen on screen, in books and video games.
It wasn't until 2016 that I began customizing Star Wars toys, as my earlier attempts at it had mostly ended in disappointment. I read dozens of tutorials and watched YouTube videos, however I was missing something. As I already stated, I am autistic, so I tend to get upset easily when things don't go as I want them to. That changed for me when a really great guy out in Southern California posted some pics of his Legacy Millennium Falcon. I am not kidding when I tell you that it looked better than the studio model that I had seen at Industrial Light and Magic. I was impressed, but immediately bummed out. I knew there was no way that I could replicate what he had done.
Out of curiosity I began talking with him about the types of paint and techniques that he used. I was shocked when he told me that he used craft paint, specifically Apple Barrel brand paint from Wal-Mart! Every "expert" that I had encountered, including those who offered customized toys on commission, swore by Model Masters and Tamiya paints, while scoffing at the craft products. And yet here was a guy as skilled as anyone I've seen at ILM, who was telling me just the opposite. There had to be a catch, so I began doing more research. It wasn't long before I found others who used the same products. After about a week, I decided to experiment on my own. I used the First Order Snowspeeder as a starting point, as it would be easy to clean up, and if need be, not an expensive loss if I messed it up.
First I started off by washing the toy in warm, soapy water, and allowing it to dry. (I learned later on that a blow dryer will aide in drying the toy more quickly, however you want one dedicated to your use for customizing, so as not to have hairs and lint blown onto the toy). The first thing that I did was buy the Apple Barrel paints, as well as some of the nicer paint brushes from Wal-Mart on the craft aisle. I also purchased 90% Isopropyl alcohol for cleanup, though you can use tap water if you clean up any mistakes immediately. If you wait, you'll only create a dark smear from the excess paint. I began by painting the panel lines on the vehicle. That's right, no Gundam markers here, I started off with an advanced technique all by coincidence. After learning about the paint markers, I still paint all of my panel lines by hand.
Next, I painted the engine intake and exhaust, as well as the heavy blaster cannon. I also painted dirt and grime into the floor board of the speeder. I completed it by painting the landing skid and cooling grills. Once the paint had a chance to completely dry, I used a spray on clear coat manufactured by Plaid, which is the same manufacturer as the paint that I used. It actually turned out really nice, and next I moved on to the Resistance X-Wing. The rest, as they say, is history. I don't own one vehicle from Star Wars that I haven't repainted in some way, if it's nothing more than adding muzzle blast to the cannons.
For those interested, I offer some advice on repaints, whether you're a beginner like myself, or an expert model maker:
Prepping the toy is essential. Make certain that you disassemble it as much as possible, then wash the individual parts in warm, soapy water. I use a soft tooth brush to scrub the individual parts, to aide in removing any bonding agent that might be left on the plastic from the molding process at the factory.
When drying with a cloth, as well as cleaning up paint, I recommend using Scott Shop Towels as they have virtually zero paper dust on them, and are soft.
I use  Q-Tips to aide in cleaning up excess paint as well, and there are also sponge tip applicators in the craft aisle at Wal-Mart, designed with different shaped tips, that can be used to reach areas inaccessible to a regular Q-Tip.
Apple Barrel brand paints are phenomenal, cost a fraction of what the mainlaine stuff does, but there are things to consider when using them. Dilution is the most important. Paints like Model Masters and Tamiya really don't have to be diluted at all, and are fairly straight forward to use. Apple Barrel brand paints are virtually one hundred percent Pigment, with very little binder, and no solvent. If you're going to use them, then I would suggest experimenting with them straight out of the bottle using a technique like dry brushing, then repeating the process with the paint diluted with water.
I paint each disassembled section, beginning with the panel lines, then moving on to details like engine intakes and exhaust, back blast from blaster fire, ext. Once all of the detailed work is complete, I will re assemble the toy, then weather it. Afterwards, I re-examine it for any corrections that need to be made before applying the top coat.
If you use the Apple Barrel brand paints, I recommend sticking with the Plaid brand clear coat, as it is especially formulated for those paints. I use Krylon Acrylic clear coat as well, but only when spray painting toys. Whichever brand you choose, be aware that it takes ten days for the clear coat to completely cure. Also be certain to keep the spray can at least twelve inches from the toy, and only spray very quick, short strokes side to side. On ships and vehicles I usually only apply two coats, three on larger stuff like the Falcon or a cruiser.
Vehicles and ships without panel lines look best with a wash, which takes multiple coats to get the right look.
So there you have my thoughts on repaints. If you guys have any questions, feel free to ask on the Outer Rim News social media sites, or message me on my Facebook page, Orion's Belt Creations. If you haven't already subscribed to Outer Rim News, please do so!
Hasbro Admits Mistakes with The Last Jedi Toy Releases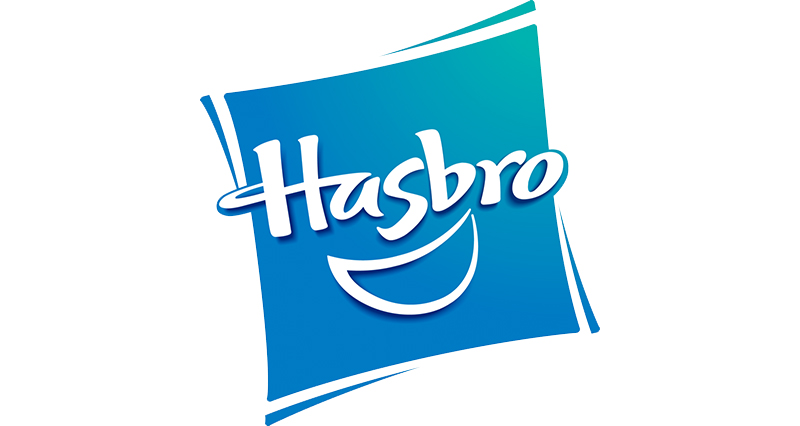 Hasbro Chief Executive Officer Brian Goldner was recently interviewed by Bloomberg (courtesy of MSN), and talked about some of the failures of Star Wars: The Last Jedi toy sales. In the interview, Goldner admitted that releasing the product to far in advance of the film's release, may have played a major part in slow sales. Check out a snippet from the article below.
"The fact that we began to merchandise the film in September and the film came out in December was just too long a period of time to sustain retail interest," Goldner, 54, said in an interview. It didn't help that lots of other toys were hitting around the same time, he said, "with an array of entertainment initiatives coming to market."

With The Last Jedi rollout, Hasbro and Walt Disney Co. had hoped to duplicate the success of 2015's The Force Awakens. In both cases, they debuted toys in September — about three months before the movie reached theaters.

But when The Force Awakens came out, there was pent-up demand for all things Star Wars. It was the first film in a new trilogy, and fans lined up at midnight to snag action figures and lightsabers.

That strategy backfired in 2017 for The Last Jedi, the eighth episode in the saga. Hardcore fans still came out in September, but the momentum quickly faded. Sales ofStar Wars toys unexpectedly declined last year.

Hasbro's overall revenue fell 2 percent in the fourth quarter, and its shares have lost 7.8 percent of their value this year.

Hasbro isn't the only company that had a tough holiday season. Mattel Inc. saw sales plummet 12 percent in the fourth quarter — with girls' toys, other than Barbie, performing especially badly.
About Hasbro:
Collectors and fans of every kind appreciate the eye for quality that can be found in Hasbro toys and collectibles. That's why we at Entertainment Earth are proud of the selection of Hasbro products that we bring you every day. As one of the premier toy makers of all time, their toy lines have only gotten better over the years. If you're looking for Star Wars, Transformers, or Marvel, you'll find a great selection of Hasbro action figures right here. And if action figures aren't your thing, then don't worry, because that's just the beginning of what Hasbro has to offer. This is one company that considers everyone their audience. From the greatest board games to some of the world's favorite Hasbro dolls, including the Baby Alive line, we've assembled a great selection.
Source :
Bandai Hobby Star Wars 1/144 Death Star Attack Model Kit Coming Soon
Bandai is set to release an all new model kit in July based on the iconic Death Star trench scene from Star Wars: A New Hope. The upcoming model kit will cost you $39.99 when it hits stores, thanks to Bluefin distribution. Check out the details, along with several promotional photos of the upcoming kit below.
Recreate the iconic Death Star trench run from Star Wars: A New Hope!
This 1/144 model set comes with a partial cut away section of the Death Star Trench including one X-Wing which has marking options for Red 5, Red 3, and Red 2.
Product Features
X-Wing is 3.4 inches (8.6cm)
Trench is 9 inches (22.9cm)
1/144 scale
From Star Wars: A New Hope
Includes different marking options
About Bandai:
Bandai has become the leading toy company of Japan. The company holds many popular toy licenses in Japan, including Godzilla, Ultraman, Kamen Rider, the Super Sentai series (which they took part in creating), Gundam, and many others. Bandai America is the manufacturer and master toy licensee of some of the most popular brands in children's toys and entertainment today, including Power Rangers, Ben 10, Dragon Ball Z, Digimon, Tamagotchi, and Girlz Connect.
GALLERY – LEGO Brickheadz – Captain Phasma (41486)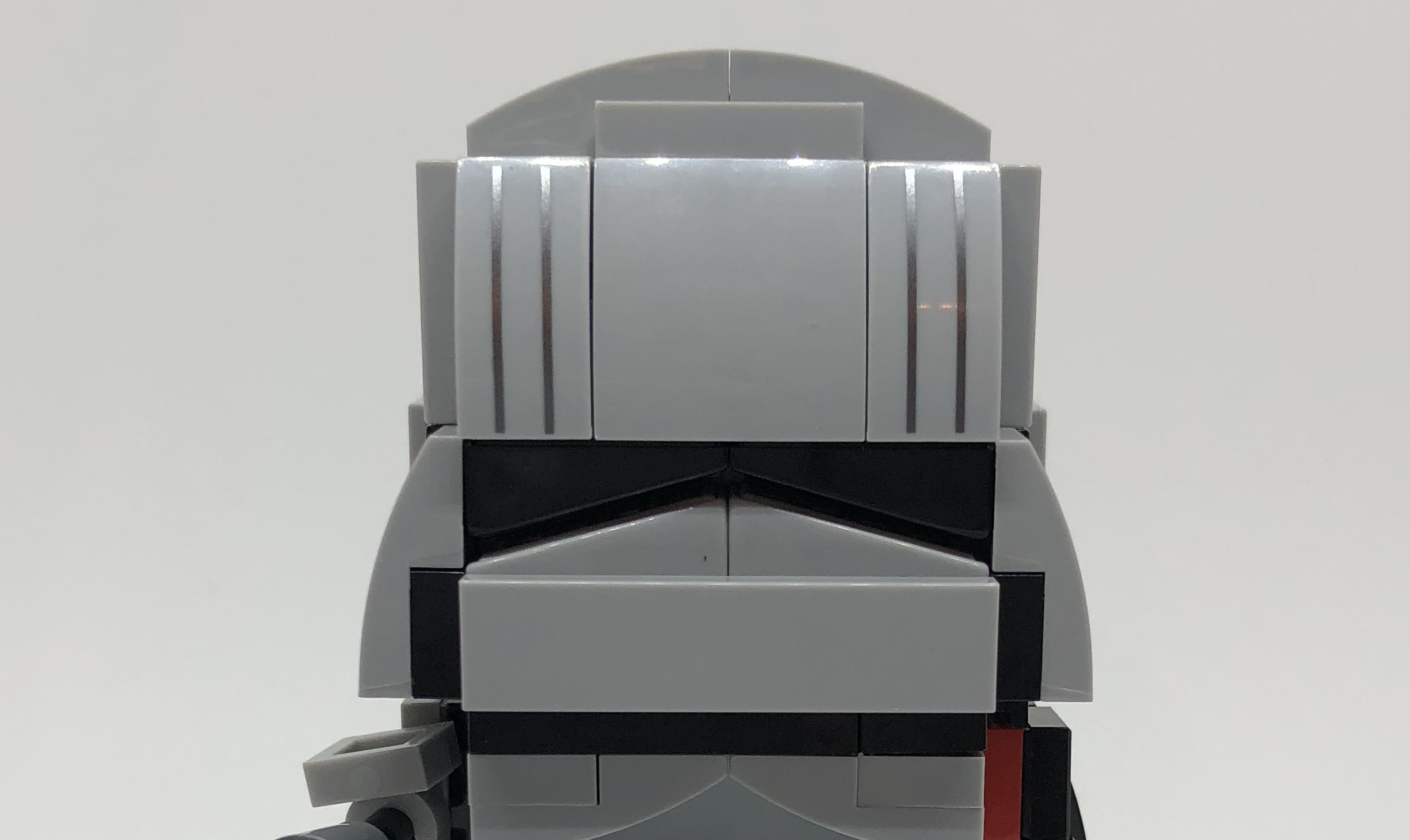 This LEGO® BrickHeadz construction character featuring Captain Phasma™ is fun to build using colorful LEGO bricks that recreate all of her iconic details from the blockbuster Star Wars: The Force Awakens movie, including Stormtrooper armor, helmet and a buildable cape. She also has a detachable blaster pistol and stands on a buildable collector's baseplate with BrickHeadz icon for easy display in your home, office or anywhere you like.
LEGO Brickheadz – Captain Phasma
Product Packaging
Product Information
Manufacturer: LEGO
Set: 41486
Pieces: 127
Year: 2017
Original Retail: $9.99
Item: 6215561
UPC Number: 6 73419 28689 3
Build Instructions: PDF
The buildable LEGO® BrickHeadz construction character featuring Captain Phasma™ has authentic details from the blockbuster Star Wars: The Force Awakens movie, including iconic First Order Stormtrooper armor and helmet, buildable cape and a detachable blaster pistol.
Each LEGO® BrickHeadz construction character comes with its own buildable collector's baseplate.
Baseplate measures over 1" (4cm) square and under 1" (1cm) high.